News
video games
11 September 2019, 22:18
Remedy Discusses Future of Control - Major Add-ons and Free DLC
Remedy Entertainment has announced the roadmap for Control. The game will receive free content and new role-playing missions. The latter will probably also shed light on the memorable events of Alan Wake.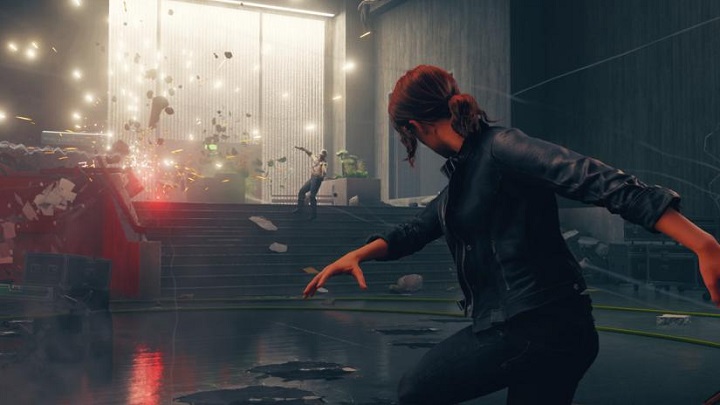 This isn't the end of the adventure at the Oldest House .
The release of Control is far behind us, and although it was not without problems, the title was warmly welcomed by the players. If after two weeks you've learned all the secrets of the game, but you're still hoping for more, you should be happy with the latest announcement from the devs. Remedy Entertainment released new information on Control's roadmap to add new content by 2020. We won't have to wait long for the first attractions. In the fall we will get an official photo mode, enabling us to take beautiful, impressive or just funny pictures from the game. A little later, in December, we will get Expeditions - a new mode for demanding players who have completed the main storyline. As part of this, we will go on a trip with the head of security Arish to explore the mysterious Formation, which will require a lot of skill and the best equipment. Both novelties will be released in the form of free DLC.
In addition to free add-ons, developers are also preparing two paid expansions. Each of them will offer story missions, in which we will see new locations, enemies and game mechanics. The first DLC - The Foundation - will enable us to learn about the history of the Oldest House on an expedition to the site beneath the Federal Control Office building. In turn, AWE will take us to the research centre where the Alter World Events are being examined. Interestingly, on the cover of the supplement you can see the characteristic silhouette of Alan Wake, which indicates the connection with the previous game of the studio (thanks, shinobi502). This is not surprising given the number of references to the story of the game in Control.
We don't know if we can count on anything more, but it's possible that the Remedy Entertainment team has other attractions in store. We are still waiting for more information, including the release dates of the announced additions. The first major update for Control is so far available only on PlayStation 4, but will be also available for PC and Xbox One.