News
video games
06 March 2022, 15:07
There and Gone - Test Version of Gotham Knights Spotted on Steam
A test version of Gotham Knights briefly appeared on Steam. It was quickly removed, but its existence may indicate that a new title from Warner Bros. Games Montreal is closer than we think.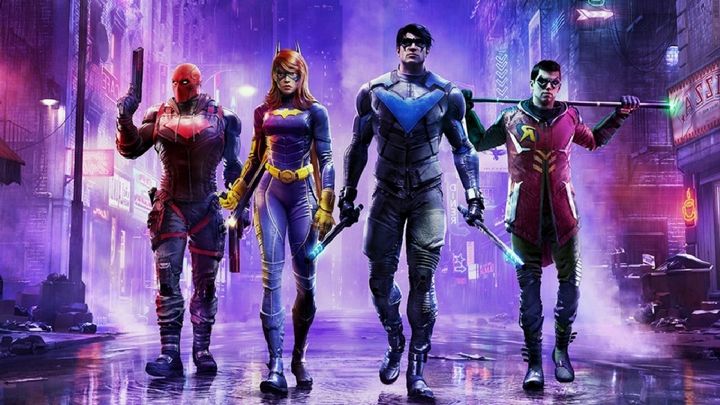 After delaying the release of Gotham Knights to 2022, Warner Bros. has several times denied rumors that the game from its Montreal branch would be delayed again. A kind of confirmation of the publisher's actions can be a test version of the title, which appeared yesterday evening on Steam.
On the trail of Gotham Knights test version
It was removed very quickly, but a trace of its existence has been preserved in the SteamDB database (see screenshot above). All indications are that the closed beta tests of the game are in progress and someone - either by accident or to make the unofficial information go viral - has leaked the early version of Gotham Knights.
Reddit user SuspiciousTension19, who managed to click on the "Download" button, claims that the game's size was 82.41 GB. He also shared a screenshot with information indicating that the game has already been released - now its status has been changed back to "before release".
Release date approaching?
If we add to this the fact that the Gotham Knights application is regularly updated - which is also evidenced by SteamDB data - one can come to a conclusion that Warner Bros. will soon reveal more information about the game, including its release date on PC, PS4, PS5, XOne and XSX/S. The timing seems more than right, as the recent Batman movie, starring Robert Pattinson, is currently riding a wave of popularity.
Our review of the new Batman by Hubert Sosnowski can be found at the link below: