News
video games
14 June 2021, 11:52
Guilty Gear Strive With Best Fighting Game Debut on Steam Since Mortal Kombat 11
Guilty Gear Strive turned out to be a real bestseller on Steam. Among fighting games, it was the best debut since Mortal Kombat 11.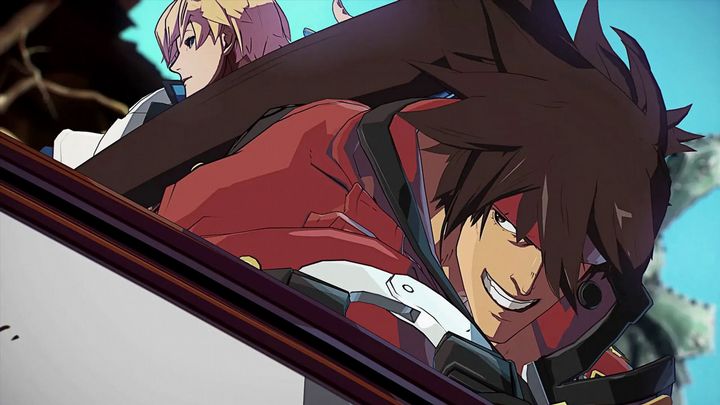 IN A NUTSHELL:
Excellent debut of Guilty Gear: Strive;
It Takes Two returns to Top 10 Thanks to a sale;
The announcement of Battlefield 2042 was warmly received, delivering strong pre-order sales as well as a boost to Battlefield 5.
As it does every Monday, Valve released a weekly list of biggest (by revenue) bestsellers on Steam. It brought many surprises, the biggest of which is the fact that the sales leader turned out to be Guilty Gear: Strive. The new installment of the fighting game series by Arc System Works debuted on June 11, and its two releases took first and third place in the list.
At the hottest moment of the past week in Guilty Gear: Strive on Steam was played by 31,156 users at the same time. This is the best result in the history of the series. Of all the Arc System Works games, only Dragon Ball FighterZ can boast a higher activity record (44,303 people). The new Guilty Gear recorded the best fighting game debut on Steam since Mortal Kombat 11 two years ago.
Guilty Gear: Strive also collects very good reviews from players. On Steam, the game was rated by more than 2.9 thousand people and 83% of these notes are positive, which the service classifies as a "very positive" reception of the game.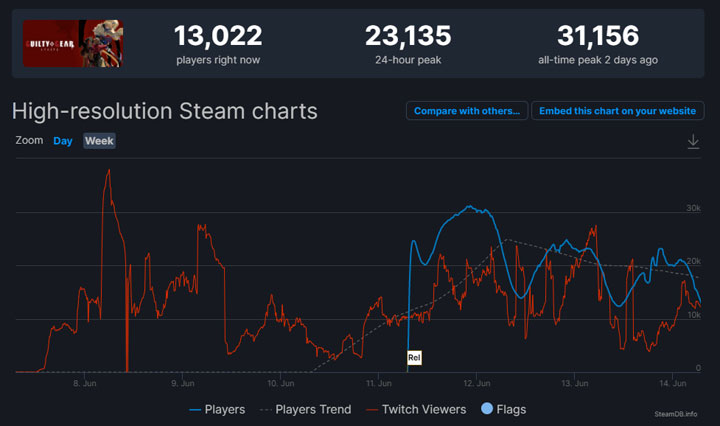 Source: SteamDB.
Thanks to a sale, the co-op game It Takes Two returned to the top ten (and immediately to the second place). The reveal of Battlefield 2042 was also warmly received, as the pre-orders of this FPS ranked fourth in the list, and the discounted Battlefield V ranked eighth.
The starategy game Going Medieval also continues to sell well. The CS:GO Prime Status Upgrade is also very popular. Those who purchase this upgrade receive Prime status and are matched against other players of that type, as well as being able to receive special commemorative sets, random items and weapon chests.
Steam hits of the past week (by revenue):