News
video games
05 June 2019, 12:04
Halo Infinite - PC Gameplay on E3
There are rumors that at E3 we will see the first gameplay from Halo Infinite. In addition, Microsoft is to disclose three new franchises.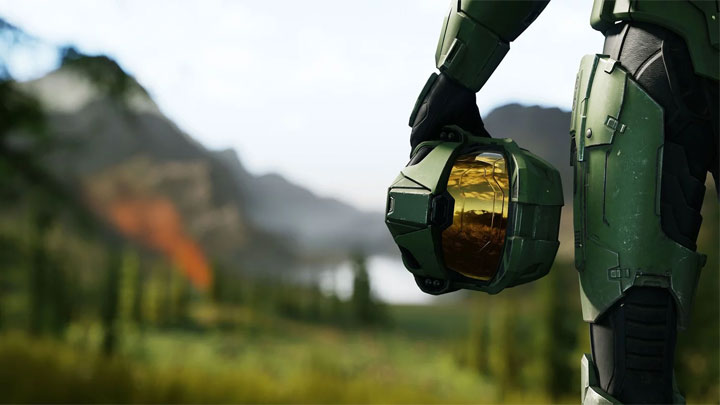 During E3 Microsoft will finally show the gameplay from Halo Infinite.
This year's edition of E3 will start in a few days, so more and more often there are leaks about the projects that will be shown at the fair. The latest reports concern what Microsoft has prepared for the event.
First of all, we will finally see the gameplay from Halo Infinite, the next installment of the popular shooter series. The game will be demonstrated on a PC with a connected Xbox One pad. This is due to the fact that Microsoft does not want the first show of the project to take place on an ageing console.
In addition, three brand new IPs are to be revealed during the conference. It is speculated that one of them is being developed by inXile Entertainment studio, a team specializing in RPGs, which was bought by Microsoft last year.
The company will also pay a lot of attention to streaming. There will also be information about the next generation of the Xbox console. We will not know its specifications, but Microsoft has to discuss some of the technologies that will find application in this platform.
For the time being, all this information should only be treated as unconfirmed speculation. However, their source is usually very well informed Brad Sams, who was the first to report on plans for PC port of Halo: The Master Chief Collection.
Microsoft conference will start on June 9 at 1pm (PDT) / 4pm (EDT). During the conference, the company will reveal as many as fourteen new games developed by teams under its wings. It is worth mentioning that yesterday there were rumors that Fable 4 will be among these projects, being developed by Playground Games team of Forza Horizon fame.
If you are interested in learning more about this year's E3, please refer to our conference schedule and the list of confirmed projects that will be presented on the fair.