News
video games
19 February 2023, 23:47
Hogwarts Legacy Devs Are Not Planning Any DLCs
The director of Hogwarts Legacy surprised fans by stating that the developers have no plans for any DLCs for the wizaring hit.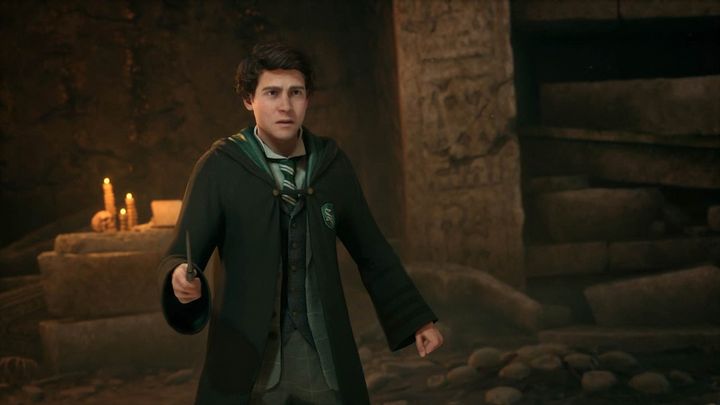 As expected, Hogwarts Legacy turned out to be a huge hit. So it comes as a bit of a surprise to learn that the developers have no DLCs planned.
This fact was revealed by the game's director Alan Tew during the IGN Fan Fest 2023 event, stating that his team has put everything they had into Hogwarts Legacy, and that's why the developers are not planning DLCs. Of course, given the great success of the project, this could change, but the developer's words make such an option not seem particularly likely.
However, this does not mean that the developers have completely abandoned Hogwarts Legacy. They are constantly working on further updates and fixes. In addition, on PC, the game;s modding community is quickly growing. For now, fans are releasing relatively modest projects, but modifications are already in the pipeline that will add multiplayer and introduce VR mode
Hogwarts Legacy was released on February 10 on PC, Xbox Series X, Xbox Series S and PlayStation 5. Xbox One and PlayStation 4 owners will have to wait until April 4, while Nintendo Switch users - until July 25.
Hogwarts Legacy Interactive Maps

We've prepared interactive maps for Hogwarts Legacy that contain the game's secrets, collectibles, Merlin trials, collection chests, ancient magic hotspots, sidequests and more. Make sure to check out our original guide and the interactive maps.
The game proved to be a huge hit. In the week of its release Hogwarts Legacy completely dominated the bestseller list on Steam - various editions of the game took the first four spots in the top 10. The game also set one of the highest activity scores for single player items. Moreover, 93% of user reviews in the service praised the title, which is categorized as a "very positive" reception.
In Europe, on the other hand, the game beat the sales results of last year's Elden Ring.