News
video games
14 April 2022, 22:09
Horizon 3 is Coming, Forbidden West Director Confirms
Horizon Forbidden West's sequel is probably already in development. This was somewhat confirmed by the game's creative director Mathijs de Jonge from Guerrilla Games.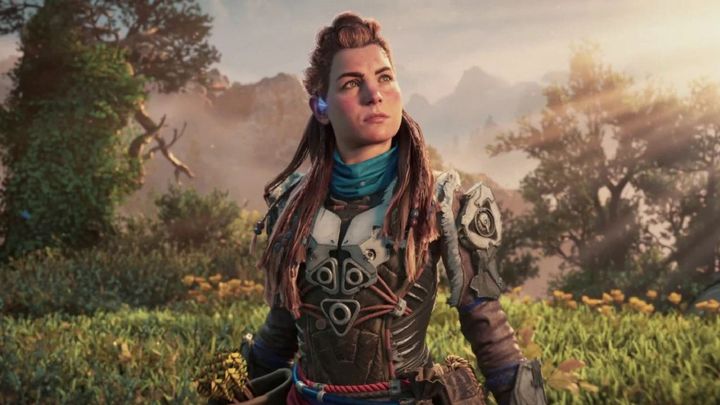 The dust hasn't settled yet after the release of Horizon Forbidden West and the game's creative director, Mathijs de Jonge, has somewhat confirmed in an interview with vg247.com that studio Guerrilla Games is already working on the third part of Aloy's adventures. What's more, the second game - like the first one - may reveal which way the sequel's story will turn.
SPOILER WARNING
The rest of the news contains spoilers from Horizon: Zero Dawn and Horizon Forbidden West. I tried to keep them to a minimum, but feel warned.
Cliffhangers and scattered clues
Both games end with cliffhangers - small as they are, they are present. Moreover, in the first part we learned about the mysterious Forbidden West, which we visit in the sequel. There were also obvious gaps in the history of the game world that needed to be explained.
The devs seem to have used a similar approach in Forbidden West. In the story's finale, we learn that one of the characters is a member of the Far Zenith - a group of billionaires who, shortly before the events preceding the near-extinction of life on Earth, established a colony called Sirius. Since their actions may now threaten humans, by the end of the game Aloy concludes that she and her friends must return to their tribes to carry a warning and seek help in repelling the threat from space.
A new direction
Another interesting direction could be the journey of the redheaded protagonist to the Pacific Rim, inhabited by the tribe introduced in the second game, Quen. This would give the players a new area to explore and Aloy would gain strong allies.
After all - as Mathijs de Jonge stated in the aforementioned interview - the Horizon series:
"[...] focuses on uncovering a mystery; [...] both in the old world and in the times in which the game is set. [...] There are a lot of stories that we can use to create new plots. The cliffhanger that ends Horizon Forbidden West was meant to help us set up some things for the next installment."
So? Ready for a journey beyond the horizon?