News
video games
17 February 2020, 17:24
House Flipper Coming to PS4 and Xbox One This Month
The home improvement simulator, House Flipper, will be available next week on PlayStation 4 and Xbox One. The game was previously only available on PCs. Further plans are for Switch and mobile versions.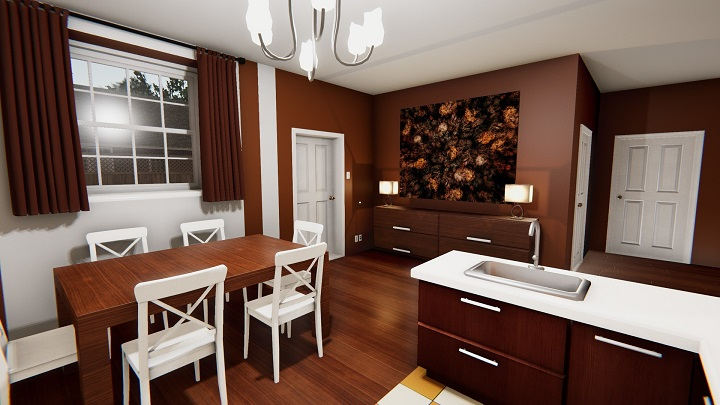 House Flipper is about to launch on consoles
In a nutshell:
House Flipper will hit PlayStation 4 on February 25 and Xbox One on February 26.
The community's long-awaited VR mode, which will enrich the gameplay experience, will soon come to the game.
The port for Switch and mobile devices remain in PlayWay's plans.
PlayWay informs that House Flipper from Frozen District will be available on consoles later this month, on February 25 on PlayStation 4 and February 26 on Xbox One. The developers are also planning to release versions for Nintendo Switch and mobile devices with Android and iOS, but currently we do not know the date of their release.
It's worth mentioning that three days ago the team at Frozen District released a new video, in which House Flipper was launched on a console (you can watch it below). In addition to gameplay fragments, we can see favorable reviews to encourage players to purchase the building simulator for PlayStation 4 or Xbox One. According to the players, who were given the opportunity to build and wrecks in House Flipper on PC, the game is very fun - some of them are surprised that they can spend several hours in front of the screen, cleaning rooms.
The Polish company is gradually introducing new content and features to their well received game. Soon, the anticipated VR mode will be released, adding variety to the gameplay. It will enable us to get a better feel for the tasks we have to perform in the game - from cleaning floors to demolishing walls. It is worth recalling that four days ago, a Valentine's Day update came to the game, introducing several items referring to lovers' holiday, namely mascots, boxes of chocolates or red roses.
House Flipper is one of the most interesting simulators on the market. The game was developed by the Polish studio Frozen District, and publishing was handled by PlayWay, a Polish company specializing in the releases of low and medium-budget productions. The game was released on May 17, 2018 on personal computers, where it achieved great success - the sales exceeded the publisher's original expectations, which translated into long post-release support, including, for example, a large expansion called Garden Flipper.
House Flipper is available on Steam for $17.99. The game card has over 17,000 reviews from players who have tried out this production - 86% of them are positive.