News
hardware & software
18 January 2019, 23:56
Intel: iGPU-free processors at the same price as fully-fledged models
A few days ago, Intel introduced a new set of ninth generation processors and most of those is devoid of integrated graphics. Unfortunately, their prices are not lower.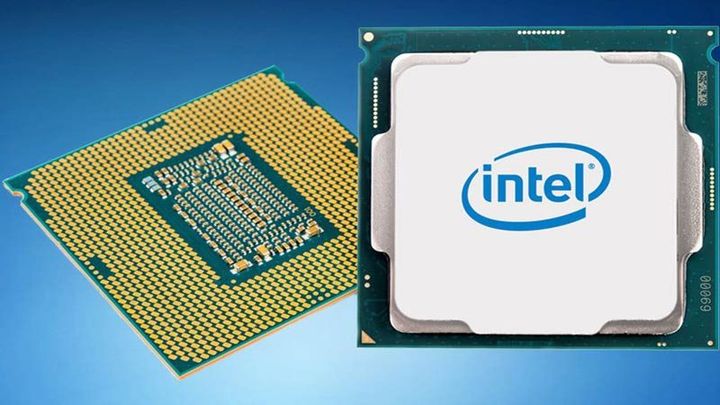 During the CES 2019, Intel presented seven new ninth gen CPUs at its conference – among them as many as six models were equivalent to CPUs already available on the market, though without an integrated Intel HD Graphics 630 GPU. Unfortunately, at the time of the presentation there was no information about the price of the new chipsets, which would allow for a comparison with fully-fledged models.
What goes around comes around, though – the prices of the OEM versions of the new Intel CPUs are already on the web. Of course, it's worth noting that the prices given by Anandtech refer to wholesale quantities (in packs of 1000 pieces) – this, however, doesn't change the fact that they are very disappointing for any potential buyer.
It turns out that both models ending with the letters "K" and "KF", those without an integrated GPU, cost exactly the same. And so both the i9-9900K and i9-9900KF processors are priced at $488, the price of Core i7-9700K/KF is $374, and the weakest in this comparison, the Core i3-8100/F, is priced at $117 per unit.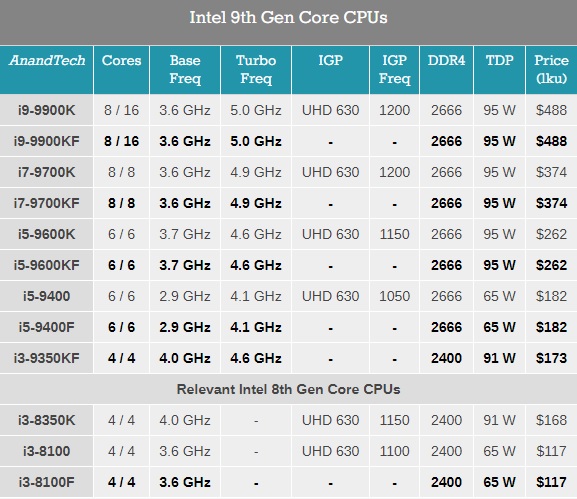 There is no denying that the prices of Intel's new CPUs is very disappointing. /source: anandtech.com
It needs to be said that Intel's pricing policy is very disappointing. It's difficult to find a reason to buy processors without integrated GPU – why pay the same amount for a chipset that offers less features? Who knows, maybe there is some business logic behind this move, but for an ordinary consumer, the situation is completely incomprehensible.
It is not known whether the CPUs will be sold in a BOX edition – and even if it happens, it is hard to expect Intel to suddenly review its pricing policy just for these chipsets.