News
video games
30 January 2023, 13:37
THQ Nordic Expands Hot Brand Assisted by Kingdoms of Amalur: Re-Reckoning Devs
Studio Kaiko, responsible for Kingdoms of Amalur: Re-Reckoning and Red Faction: Guerrilla Re-Mars-tered, is working on a new action adventure game from a major brand owned by THQ Nordic.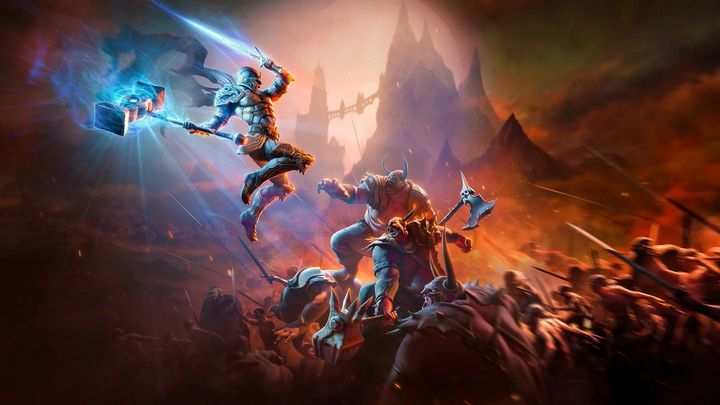 Known for Kingdoms of Amalur: Re-Reckoning, studio Kaiko is working on a new project from an important major brand owned by THQ Nordic.
We found out about it thanks to a job announcement.
The team at Kaiko has specialized in remasters in recent years. In addition to the aforementioned Kingdoms of Amalur: Re-Reckoning the studio was also responsible for Legend of Kay Anniversary and Red Faction: Guerrilla Re-Mars-tered. The team also helped with the work on Darksiders Warmastered Edition and Darksiders II: Deathinitive Edition.
The team's latest project will be more ambitious. It is a new game, not a remaster of an older title, but it is still intended to be a representative of one of the great brands owned by THQ Nordic.
We also know about the project that it is to be an action adventure game. That's where the available information ends.
THQ Nordic bought Kaiko in 2021, so it's not surprising that the company decided to entrust it with a more ambitious project. It's hard to judge what brand it's about. Looking at the studio's recent achievements, the new Red Faction seems like a good candidate, especially if it would be an expansion of ideas from RF: Guerrilla. In the case of Darksiders, development of the fourth part of the series would most likely be commissioned to Gunfire Games, which was responsible for the third one.
It is worth mentioning that Kaiko is a very experienced team - it was founded in Germany in 1990. In the 1990s it developed Gem'X, Apidya and Software Manager. However, none of them proved to be financially successful. The developers also worked on the project Super Gem'Z, but its publisher abandoned it after the disc containing the finished version was stolen during a trade fair in Cologne. The company later developed several other titles, but they were all canceled and the studio's operations were suspended. It only returned to the industry in 2015 with Legend of Kay Anniversary.