News
video games
11 September 2023, 23:21
Lies of P's New Gameplay Presents It as Worthy Rival to Lords of the Fallen
New gameplay footage from the upcoming Lies of P surfaced on the web. Debuting next week, the game intrigues with its dark atmosphere and enemy designs.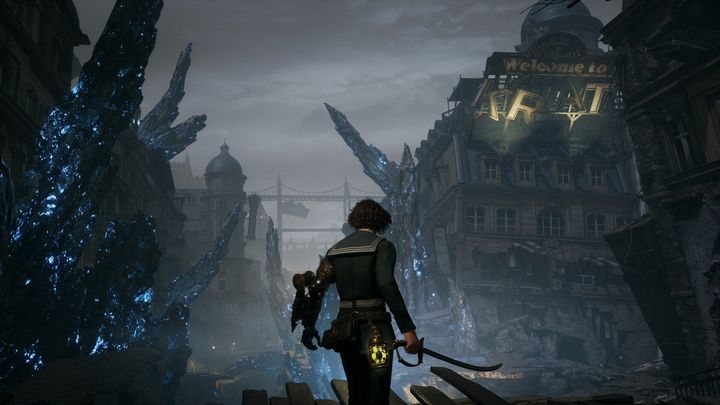 There is just over a week left until the release of the latest game by studio Round8, Lies of P, (it will be released on September 19). To maintain interest in the upcoming title, the developers have shared new gameplay footage. The theme of the video is the protagonist's clashes with a diverse array of enemies.
6 minutes of fast-paced action
Watching the latest gameplay footage from Lies of P, we have the opportunity to get acquainted with a number of opponents appearing in the game. The enemy designs strongly harmonize with the game's dark, steampunk atmosphere. The protagonist faces a shield-equipped bronze construct, a group of grotesque automatons or a giant supported by puzzling machinery. However, the trailer also showed more standard, organic abominations like a jumping mutant.
The footage also presented the operation of a whole handful of different types of weapons. Pinocchio wields, among others, an energy mace, an axe, a saber or a dagger. Between the attalcs, the hero also supports himself with a pistol or magical abilities.
As a reminder: Lies of P will launch on September 19 on PC and PlayStation 4, PlayStation 5, Xbox One and Xbox Series X/S consoles. The title will also be available from launch as part of Game Pass.
A gracious period for soulslike fans
Staying on the topic of the soulslike genre, it is worth recalling that in a little over a month (October 13), the reboot of Lords of the Fallen will be released.
Like the described Korean production, the game from the Polish studio Hexworks is expected to offer viewers challenging gameplay in the soulslike action RPG formula. Judging by gameplays, what both titles will have in common is a dense, dark atmosphere and high quality (for this genre) of visuals.
Suffice it to say that gamers who have eaten their teeth on demanding action RPGs should closely follow the premieres in the near future - the rivalry between these two titles may be interesting.