News
video games
31 March 2023, 19:03
Lords of the Fallen With AAA Price; CI Games Hopes for Huge Sales [Update]
CI Games, the publisher of Lords of the Fallen, intends to sell its latest game at the price of AAA titles. The developers are counting on their upcoming creation to sell like hot cakes.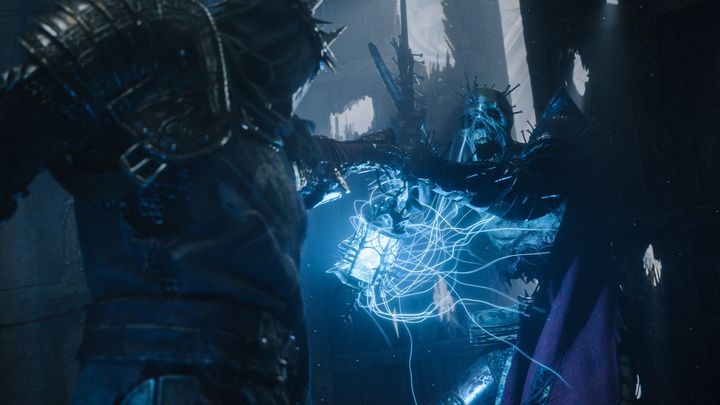 Upcoming Lords of the Fallen will be marketed as a AAA game. Such words came from Marek Tyminski, president of CI Games, the company responsible for the game's publication. In an interview with PAP [Polish Press Agency - ed. note] Tyminski admitted that this step, if the release of their latest title proves successful, could significantly increase CI Games' valuation on the stock market.
Despite the fact that the game's budget cannot match the projects of the biggest publishers and studios in the industry, Tyminski promises that Lords of the Fallen will be worth the price:
"The game's budget may be considered relatively low for AAA segment games, but we will offer players a high-quality product. Price of Lords of The Fallen will be adequate to the rich content and will be as high as the retail prices of other new games in the AAA segment. We are counting on sufficiently high sales and a sufficiently attractive return on investment."
The CEO of CI Games admitted that he wants to model his game on the success of last year's hit that was undoubtedly Elden Ring. Given that Lords of the Fallen is to be like Dark Souls 4.5, it must be admitted that this goal is ambitious, although not unattainable.. As PAP's announcement reads: "Previously, the company informed that it targets the 20 million players who bought FromSoftware's Elden Ring in the last year."
In turn, in an email sent to us, the company's representatives additionally included a correction: "CI Games is targeting a portion of the 20 million players who bought Elden Ring over the past year and at the same time wants to attract players new to the genre through a unique story in a dark fantasy world, strong visuals, a highly satisfying combat system and a polished multiplayer mode."
"It is hoped that the new Lords of the Fallen will bring us several times more sales than the previous one, enabling us to take CI Games to a new level both in terms of the opportunities it will face and the company's market valuation," said Marek Tyminski.
It looks like the Polish game has a chance to cut a slice of the 2023 publishing pie. However, it will not be an easy task - it will have to resist competition in the form of this year's big launches, such as Diablo IV or Starfield.
Lords of the Fallen is expected to debut later this year on PC, PlayStation 5 and Xbox Series X/S.