News
video games
08 May 2023, 14:39
MGS3 Remake a PS5 Exclusive; Rumors Exploded Over Weekend
According to credible rumors, the Metal Gear Solid 3 remake will be a temporary exclusive for PlayStation 5 and will be revealed soon.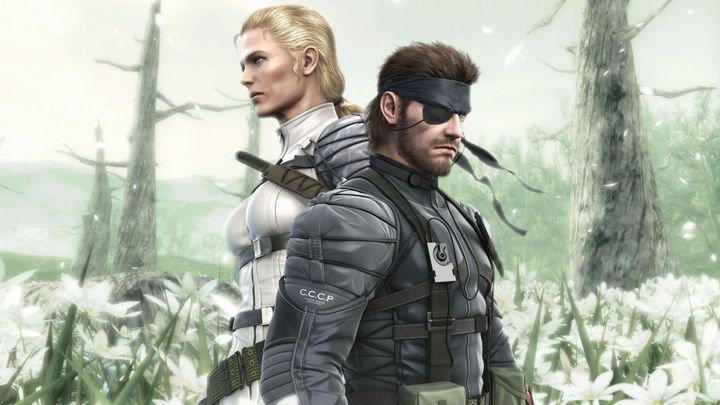 It has long been rumored that Konami is preparing a remake of the iconic Metal Gear Solid 3: Snake Eater. This weekend, several reputable insiders shared information about the project.
First up we have Jez Corden from Windows Central, who revealed that, according to his sources, Sony has been granted temporary exclusivity for the remake of MGS3 for the PlayStation 5. The Japanese company is also likely to have a similar deal with Konami for the new installment of Castlevania. Similar information was obtained by another insider - Shpeshal_Nick.
According to these reports there are good chances that the remake of Metal Gear Solid 3 will be revealed at the upcoming PlayStation Showcase.
We don't know exactly when Sony has scheduled its event for, but according to journalist Jeff Grubb it will take place before the Summer Game Fest presentation, which in tur is cheduled for June 8.
These reports are not surprising, as Sony has already been granted temporary exclusivity for another remake of a major Konami classic in the form of Silent Hill 2, which the Polish studio Bloober Team is working on.
Rumors about the remake of MGS3 have been circulating for quite some time. The first ones appeared as early as October 2021. Meanwhile, last year in a promotional video by Chinese studio Virtuos fans spotted album with graphics from MGS3, leading some people to believe that this team might be the one working on the remake. In turn, a month ago the creation of a refreshed version of the game was suggested by voice actress associated with the brand.
Rumors about the project appear so often that its existence is virtually certain. The only question is when Konami will finally reveal the game.
A new Dead Rising?
Staying on the subject of rumors, it is worth mentioning that according to Jez Corden there is also some new Dead Rising game in the pipeline.