News
video games
13 July 2022, 14:02
35 Years of Metal Gear; Konami Wants to Put Games Back on Sale
Celebrating the Metal Gear brand's birthday, Konami has announced that the discontinued installments of the series will soon return to sale.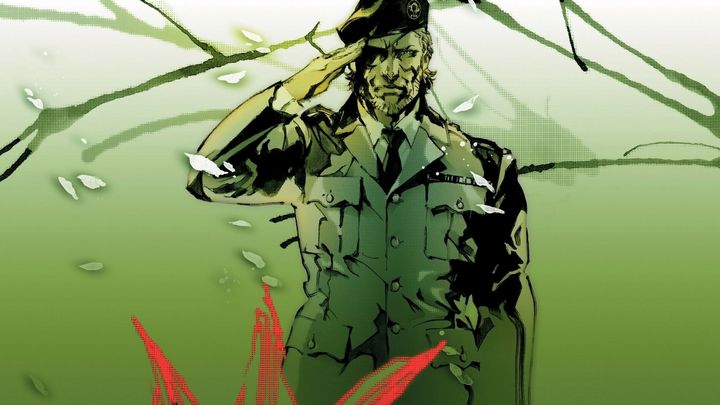 Today marks the 35th birthday of the Metal Gear series. Konami has severely neglected the brand in recent years, but all indications are that this will soon change.
On the occasion of the brand's birthday the publisher announced on Twitter that it is preparing to resume sales of the games from the Metal Gear series that have been removed from distribution.
No specific titles were revealed, but last year the digital versions of Metal Gear Solid 2: Sons of Liberty, Metal Gear Solid 3: Snake Eater and Metal Gear Solid HD Collection were pulled from sale, so it's most likely about these titles.
Sales have been suspended due to negotiations related to the renewal of licenses for archival video footage used in the games.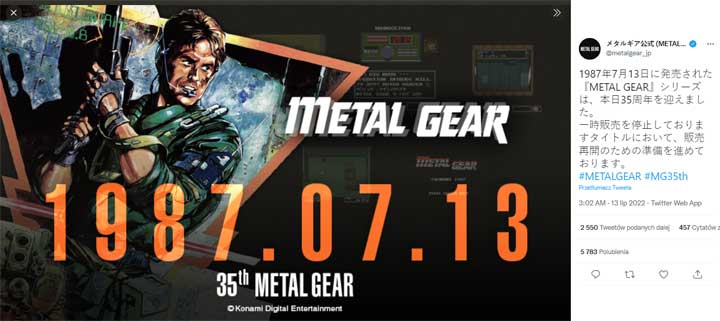 Source: Twitter.
It is worth mentioning recent rumors that suggest a remake of Metal Gear Solid 3: Snake Eater. It is to be handled by the Singapore-based studio Virtuos, which prepared Nintendo Switch ports of Dark Souls: Remastered, The Outer Worlds and BioShock: The Collection. It has also helped with such projects as Uncharted 4 or Horizon: Zero Dawn.
Recall that the series began with Metal Gear, which was released on July 13, 1987 for MSX computers. The latest installment of the brand remains Metal Gear Survive. Development of the series slowed down sharply after its creator Hideo Kojima was fired by Konami in 2015, shortly before the release of Metal Gear Solid V: The Phantom Pain.