News
video games
04 July 2019, 17:47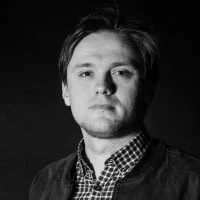 author: Matthias Pawlikowski
New Behind-Closed-Door Presentation of Cyberpunk 2077
Our editor visited CD Projekt RED in Warsaw for another presentation of the upcoming smash hit. While the full coverage of the event is being prepared, we've already recieved a brief dispatch, and things are looking good.
Almost a month after Microsoft's conference during E3 2019, CD Projekt Red invited journalists to Warsaw for a behind-closed-doors of their game, which was first announced back in 2012. While we've seen Cyberpunk 2077 at the E3, we wanted to take another look at the game, in order to revise our impressions.
While we will soon publish a more substantial article with our impressions, our editor – Chris Mysiak – sent us a dispatch from the meeting:
We saw a carefully directed spectacle, during which CD Projekt Red used the most interesting plots, the most carefully designed locations, the most spectacular game sequences, the most beautiful animations... My goodness, this game will be great, no two ways about it. What's more, CD Projekt Red is making my dreams come true by combining a pureblood shooter with a fleshed-out RPG, seasoned with a mature and intelligent story. However, I'm not keen on buying pigs in the poke – and CP2077 is still a pig in the poke.
The presented demo was the same material as presented to journalists at the E3. This rehearsal allowed us, however, to look at Cyberpunk 2077 from a slightly different angle. Keep your eyes peeled for full impressions from the Warsaw meeting – in the meantime, you might be interested in a report from the game's presentation at E3 2019, as well as some essays we've written about the game: