News
video games
18 February 2022, 16:00
Skull and Bones is Now a Live-service Game
Thanks to Ubisoft's financial report, we learned that Skull and Bones has been turned into a live-service game. It was also reported that Avatar: Frontiers of Pandora is expected to debut before April 2023.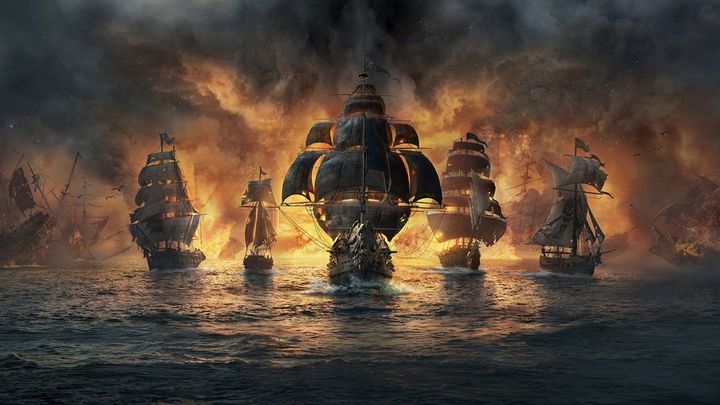 Ubisoft revealed its latest financial results. Revenue in the last quarter of last year amounted to 746.1 million euros and was 25.5% higher than in the same period of 2020.
Ubisoft's financial report included a lot of interesting information about the publisher's upcoming games and the results of already released games.
The future of Ubisoft
Skull & Bones is now a live-service game
It was reported that Skull & Bones has been transformed into a live-service game that will emphasize the multiplayer mode. The new incarnation of the project is expected to offer a large virtual world whose setting, characters and adventures will change over time and with the actions of the community. This confirms earlier leaks on the matter.
Recall that initially the game was to offer a classic story campaign, which we could play solo or with friends, and a PvP mode. The transition to a live-service model with MMO elements is not a radical switch, but still the final product should look very different from what we saw on previous gameplays.
Between April 1, 2022 and March 31, 2023, the company will release games such as:
Additional "exciting titles".
The above list is modest because the company has not yet revealed many games it plans to release during the aforementioned period.
Ubisoft says no to takeover proposals
The industry is currently undergoing a great deal of consolidation - just think of Microsoft's planned acquisition of Activision Blizzard. When asked about it, Ubisoft CEO Yves Guillemot said that the publisher will manage as an independent entity, but any takeover offer will be well considered.
Guillemot stressed that with its rich set of IPs and large development teams, Ubisoft would be a tasty morsel for many tech giants. It is worth noting here the change in the CEO's approach on this issue. Years ago he put a lot of effort to prevent Vivendi from acquiring the company.
Ubisoft boasts about its games' performance
The report also included some interesting information about the performance of Ubisoft's already released games.
The total number of hours players have spent playing Far Cry 6 is 45% higher than in the case of Far Cry 5. However, no sales results were given for FC6.
Tom Clancy's Rainbow Six: Siege has already been played by 80 million people. This number has increased by 10 million in the last twelve months.
Since its release on January 20, 2022, Tom Clancy's Rainbow Six: Extraction has already been played by 5 million people.
Revenues from Assassin's Creed: Valhalla are more than 70% higher than from AC Odyssey in the same period (you can find out more about the condition of the series here).
The publisher's older games saw a 37% increase in sales.