News
hardware & software
24 October 2020, 19:16
author: Mikolaj Laszkiewicz
Snoop Dogg has an XSX-shaped Fridge
American rap legend boasted of his new fridge, which looks exactly like the Xbox Series X.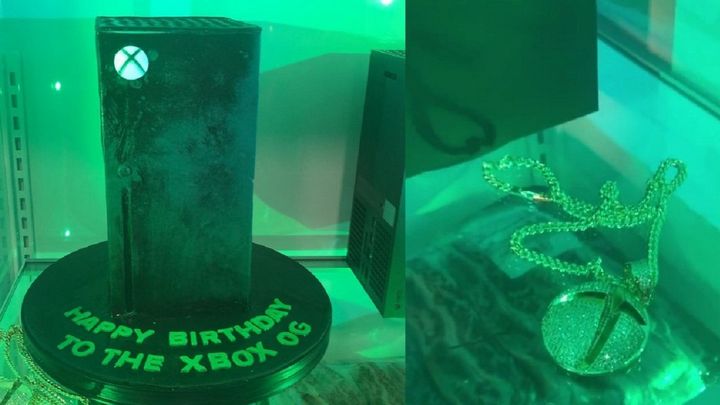 When Microsoft revealed the appearance of Xbox Series X, memes began to appear immediately. We even chose the best and most interesting ones in our opinion. On one of them we can see Microsoft's new console as a refrigerator. At that time no one expected that this meme... would become the future. The world has recently heard that the legendary rapper Snoop Dogg boasted his new fridge in the shape of Xbox Series X.
As we can see in the video above, Snoop opens the Xbox fridge, with a number of themed decorations inside. Two elements attract attention at first glance - Xbox Series X itself and a birthday cake for the rapper in the shape of the console with an inscription that says "Happy birthday to the Xbox OG". The fridge is also filled with slightly more obvious things - food or drinks (including rum produced by Snoop himself - Indoggo).
Snoop Dogg is known for traditionally choosing Microsoft's consoles, and the fridge stood on the so-called "green screen" on the photo set, which probably means some kind of cooperation between the rapper and Microsoft.