News
video games
17 December 2019, 13:17
Star Wars Takes Over Fortnite; Lightsaber Duels Galore
We're two days away from the premiere of the new Star Wars movie. On this occasion, another event related to this sci-fi universe took place in Fortnite. Players can, among other things, engage in lightsaber duels.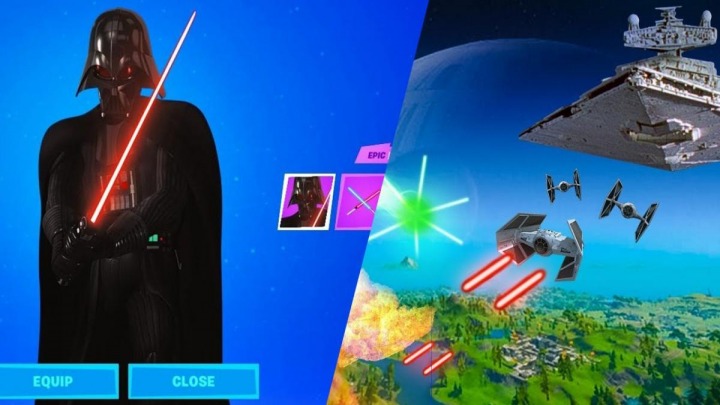 If you don't want to shoot, a lightsaber will be the perfect alternative.
Last month, on the Battle Royale arena in Fortnite, players were able to get a skin of the original Stormtrooper. A few days ago, an event took place, during which director J.J. Abrams, accompanied by a Stormtrooper played by Ben Schwartz, presented a fragment of Star Wars 9: The Rise of Skywalker (whose premiere will take place in two days). Epic Games has taken the event further. After the screening, players could choose their favorite light sword color: Rey's blue, Luke's green, Mace's purple or Kylo Ren's red. All weapons behave in the same way, only their sound can be slightly different. However, if you didn't participate in the event, any player can get a lightsaber from a dark blue box. It will appear on the map randomly in place of the old box during normal gameplay. The weapon itself looks impressive - it enables us to repel projectiles fired in our direction, and when we get close to the enemy, we are able to defeat them with a few attacks.
This is the official trailer posted by the developers on Twitter:
All participants of the event will receive a glider shaped like a TIE fighter, and in addition they will be able to complete special challenges for a week (some of them will require a lightsaber). An interesting solution would be the introduction of a lightsaber skin, which could replace a pickaxe. Who knows, maybe the creators of Fortnite will use this idea in the future.