News
movies & tv series
17 December 2019, 14:20
The Witcher Netflix Series Release Time
In just a few days, on Friday, December 20, the long-awaited The Witcher, based on the prose of Andrzej Sapkowski, will debut on Netflix. Here a reminder of the most essential information about the show, including release hours around the world.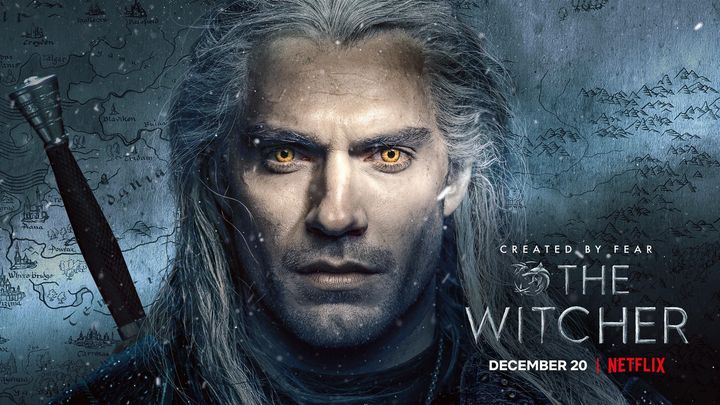 The Witcher is just around the corner. We remind you of the essential information.
The Witcher will debut on December 20, that is this Friday. The series will only be available for viewing on Netflix. What is important, typically for Netflix, we will immediately have access to all eight episodes, which will comprise the first season of the show.
What time will The Witcher Netflix series be available?
The Witcher Netflix series will be available at the same time in all regions of the world where Netflix has been launched. Below you will find the times for each time zone, you'll learn the time at which The Witcher will be available in New York, Los Angeles, London or New Delhi. Here are the release hours:
Lost Angeles: Friday, 12:00 a.m.
New York: Friday, 3.00 a.m.
Chicago: Friday, 2.00 a.m.
London: Friday, 8.00 a.m.
New Delhi: Friday, 13.30 p.m.
What is The Witcher Netflix series?
It is worth noting that the title in question is based on the prose of Andrzej Sapkowski (most probably mainly on the short stories contained in Last Wish and Sword of Destiny short story collections, although the plot may also include themes from the novel cycle). The creators of the series do not intend to use the stories created for the video games from the Witcher series from CD Projekt RED.
The Witcher Netflix series cast
Let's also recall the cast. The show will feature Henry Cavill (Geralt of Rivia), Freya Allan (Ciri), Anya Chalotra (Yennefer), Joey Batey (Jaskier), Anna Shafer (Triss), MyAnna Buring (Tissaia), Eamon Ferren (Cahir), Adam Levy (Mousesack), Emma Appleton (Renfri) and Johdi May (Calanthe). Declan De Barra, Jenny Klein and Michael Ostrowski are responsible for the scripts, while Alik Sacharow, Charlotte Brandstrom and Alex Garcia Lopez direct the individual episodes.
The showrunner of the production is Lauren S. Hissrich (in the past she worked as a producer or scriptwriter on such series as Daredevil, The Defenders, The Umbrella Academy), and executive producers as Tomasz Baginski, Jaroslaw Sawko, Sean Daniel (responsible for the Mummy film series) and Jason Brown (he created, among others, a great science fiction series The Expanse, whose fourth season recently debuted on Amazon Prime Video).
The world premiere of The Witcher took place yesterday in London. At this address you can see a lot of photos from the event.