News
Files and Mods
01 July 2022, 15:34
Steam Summer Sale 2022: 8 Cheap Games That Become Excellent With Mods
Steam Summer Sale 2022 is a good opportunity to try a few underdogs that can be salvaged with mods. .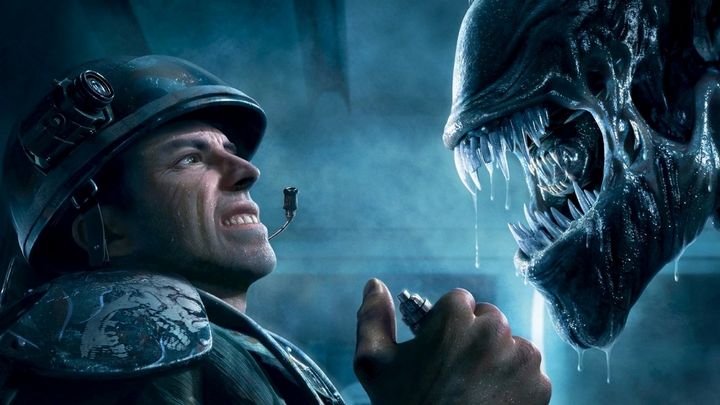 The Steam Summer Sale launched a few days ago. Of course, discounts on the greatest hits get the most attention. However, we thought it would be interesting to look at a different type of games. The sale also includes a few rather mediocre games (most of them lacking technical polish), which can be conveniently ameliorated with mods. In this way, we can end up with more than decent entertainment for peanuts.
Aliens: Colonial Marines for $5
Aliens: Colonial Marines was perhaps the biggest flop of 2013. Before the release, many a promise was made about it: Gearbox were already recognized as makers of excellent shooters, and the developers declared unanimous love for the Alien franchise.
The end result was terrible, mainly due to the substandard technical condition. The remaining elements, including graphics, vibe, gunplay, etc. were good, but it was impossible to enjoy them due to the sheer number of bugs and AI disfunction.
It never was fixed, too. It took modding effort to mend the game, which was released as TemplarGFX's ACM Overhaul. The modder allegedly made mockery of Gearbox' QA, as it turned out that part of AI's was caused by a typo in the configuration file.
TemplarGFX's ACM Overhaul fixes that, along with most other bugs. The mod also improves virtually every other element of the game, including shooting mechanics, gameplay balance, difficulty and graphics. The end result completely transforms Aliens: Colonial Marines.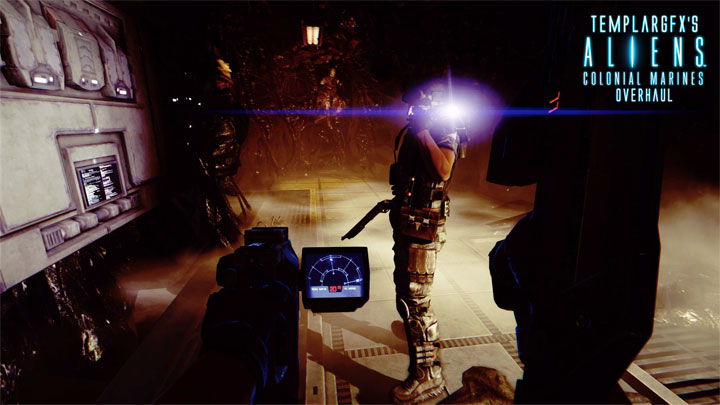 Sniper Ghost Warrior 3 for $4
Sniper Ghost Warrior 3 is an ambitious series of open-world games reminiscent of the latest installments of Far Cry, but poor technical condition and gameplay issues meant that it couldn't tap into all of its potential. As a result, CI Games had to give up competing with Ubisoft and the next part of the series, i.e. Sniper: Ghost Warrior Contracts, was a step back the roots, which meant more linear missions.
One of the fans, Ambient_Malice, undertook fixing the game. Like most projects of this type, Sniper Ghost Warrior 3 Improvement Project removes the most pestering bugs and increases the engine stability, but these are not the only assets of this mod. It also minimizes the NPC spawning problems which made enemies disappear, or appear too late, in the vanilla version. This often rendered the drone scouting and enemy tagging mechanics useless. The mod fixes this by making humans spawn much earlier on maps and stay there. Enemies no longer disappear just because we hide behind a bush (yes, that's the level of problems of the release version).
Sniper Ghost Warrior 3 Improvement Project also generally improves gameplay and balance. With the mod, we may eventually run out of ammunition. The in-game store supply was also limited, which means both the crafting system and resource gathering are no longer useless. The inventory capacity has also been increased and the controls and gunplay were improved, removing the annoying lag in executing commands. Levelling up was also curbed a little, and the damage system was reworked, now promoting headshots more. A bizarre bug where we would respawn in the middle of the night after each death was also removed.
All of this completely transforms the game. With this mod, Sniper Ghost Warrior 3 becomes an engaging game, worth recommending to fans of FPS games with an open world.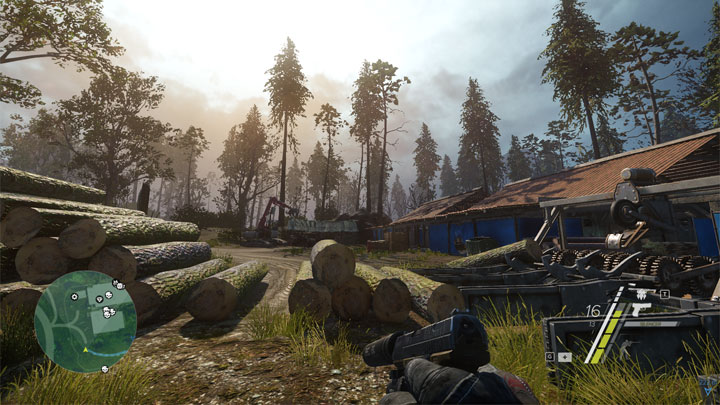 City of Abandoned Ships for $1.6
City of Abandoned Ships was built on the foundations of Akella's pirate game series, inaugurated by Bethesda's obscure classic, Sea Dogs in the year 2000. This is an ambitious production, which unfortunately arrived in a terrible technical condition and reaped poor reviews as a result, averaging 61% on Metacritic.
It's difficult to recommend the game as it is, but things are completely different with the Age of Pirates 2: Gentlemen of Fortune mod. This is an all-round modification that completely remakes the game and enriches it with a lot of new elements and mechanics.
The mod refreshes the graphics, adds over a hundred ships, greatly expands the shipping mechanisms, removes bugs and improves the balance of the game, as well as introduces hundreds of quality-of-life improvements.
With the Age of Pirates 2: Gentlemen of Fortune mod, City of Abandoned Ships becomes perhaps the best single-player pirate game ever.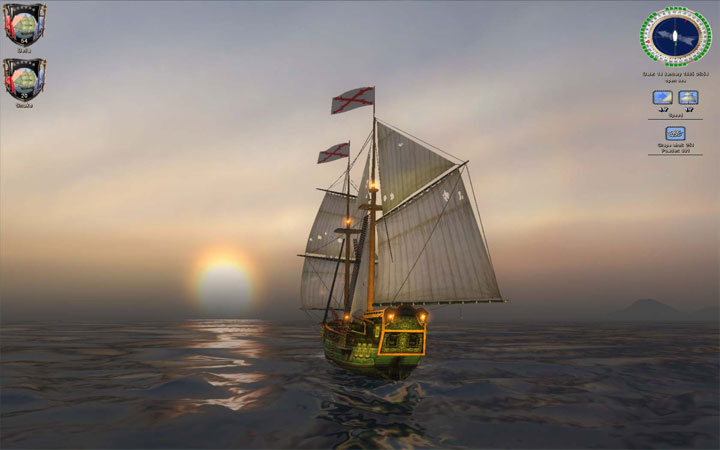 Silent Hunter 5: Battle of the Atlantic for $2.5
Silent Hunter 5: Battle of the Atlantic turned out to be one of the biggest let-downs of 2010. The game looked brilliant, had an amazing atmosphere, and a set of interesting ideas, most notably a gameplay that only allowed us to play as the captain himself, forcing us to constantly walk around the submarine and personally give orders.
This game's ultimate problem was technical underdevelopment of monstrous proportions. Bugs were plenty and many of them made it almost impossible to play. Patches improved went to some lengths to mend the game, but the final product was pretty terrible anyway. The reception of Silent Hunter 5 was so bad that it practically sank the entire IP. Ubisoft tried to revive it using the browser Silent Hunter Online, but this project never got past the beta testing phase.
Good submarine simulators are rare, so fans not going to give up on SH5 without a fight. They rolled up their sleeves and began the tedious process of putting the game together. The result of this effort is called The Wolves of Steel, i.e. a collection of the best mods that together thoroughly improve and expand virtually every aspect of the game.
The mod removes most bugs, adds a lot of equipment and improves the interface. The graphics have also been tweaked, disabling ugly effects and introducing better textures. A much more extensive AI model was also achieved, and realism was increased by modifying stats, removing historical inconsistencies and replacing simplified activities with more complex procedures (e.g. while navigating) recreating the responsibilities of real submarine captains.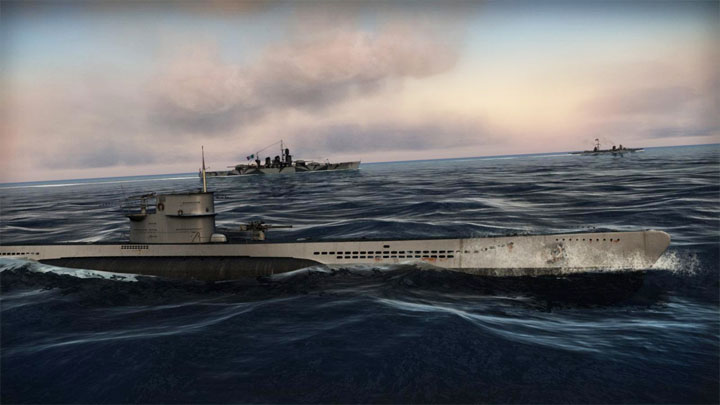 Star Wars: Galactic Battlegrounds Saga for $2.1
On the day of its release, Star Wars: Galactic Battlegrounds was considered a mediocre game. It was the golden age of the RTS, so it was not easy to break into the top of the genre, and the production was based on the Age of Empires 2 engine, and ended up being an extremely close copy. The game was also severely damaged by the level of technical underdevelopment.
Fortunately, the Star Wars community is large and active, and a group of enthusiasts decided to save this game. The result of their efforts is the great Expanding Fronts mod. With it, each of the eight basic armies is divided into several factions, all specialized in different combat methods. All these factions were reworked, complete with new units and technologies. The scale of the battles has also been increased and many new maps were added.
The whole game has also been greatly improved in terms of graphics. Support for high-definition widescreen resolutions was added and the game is able to run in 60 fps. The balance of the game was also modified, bugs overlooked by LucasArts were removed and support was introduced for modern online multiplayer services.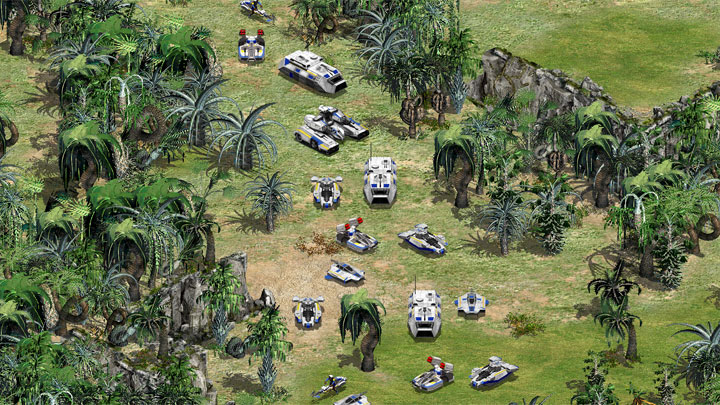 XENUS II: White Gold & Precursors for $3.8 each
The next two games come together, because their situation is identical. White Gold and Precursors are huge, open-world FPS games that have a lot of cool ideas, but turned out to be far too ambitious for Deep Shadows. The productions debuted in a condition where it was impossible to play comfortably, and official patches did achieve much in the way of mending the problems.
Fortunately, a group of fans led by Wespa5 decided to save these games by creating unofficial patches. They fix the most serious technical problems, repair broken missions, improve the balance of the game and the engines' stability.
With these mods, White Gold and Precursors won't suddenly become masterpieces of their genre, but these unofficial patches fix the games enough to keep them entertaining, especially if you can get them so cheaply on Steam sale.

Tomb Raider: The Angel of Darkness for $1
Finally, Tomb Raider: The Angel of Darkness. The game was supposed to be the beginning of a new chapter for Lara Croft, but it turned out to be a big flop. The reception of the game was so poor that the series was taken away from its creators, Core Design, and transferred to Crystal Dynamics.
There were many reasons for this failure. First of all, the game was full of bugs. The controls were heavily underdeveloped, and the whole thing was just rushed. The PC edition was even worse in this respect, containing even more technical issues (including broken fragments of map and textures), poorer graphics and entire elements cut out.
Tomb Raider enjoys a large and active community, so fans rushed to fix this nightmare. It took them a few years, but eventually they developed a series of mods that solve the game's most serious problems. Then they were gathered inside one, easy-to-install package titled TR: AoD Rescued. The pack removes bugs, improves controls, restores cut elements and improves gameplay.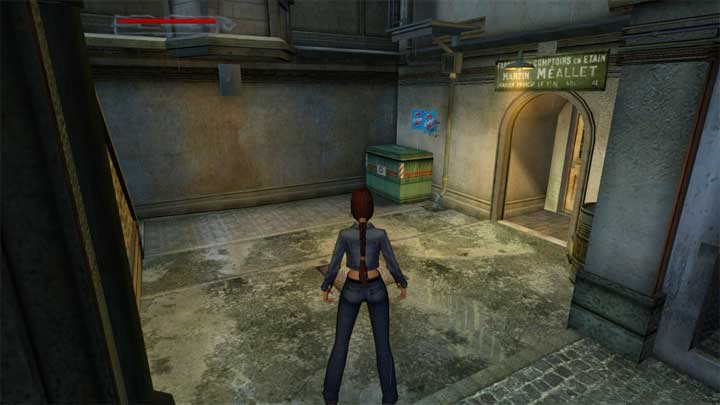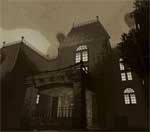 BONUS: Thief Deadly Shadows for $1
It's also worth mentioning Thief: Deadly Shadows. We list the game as a bonus, because it's a good game on its own terms. If you're a fan of stealth games and you haven't played it, you're in for a treat! The game's biggest problem is simply that two previous installments are much better.
A lot of problems with the game resulted from the fact that it was also created for Xbox, which forced many changes, including an inferior interface. Fortunately, this can be fixed with the Sneaky Upgrade mod. It thoroughly remakes the entire game, fixes bugs, improves the interface and graphics, and adds an easy module for loading fan-made missions. All of these changes take Deadly Shadows to a new level, making it a must-play for fans of the Thief compilations and series.