News
video games
23 March 2021, 20:24
Studio Gives Employees Time Off so They Can Play a Game
Cyberpunk 2077 is not the only game that electrifies gamers so much that they impatiently await the launch. In a few days, another such hit will debut. In connection with this release, the CEO of one of Japanese companies decided to give employees time off.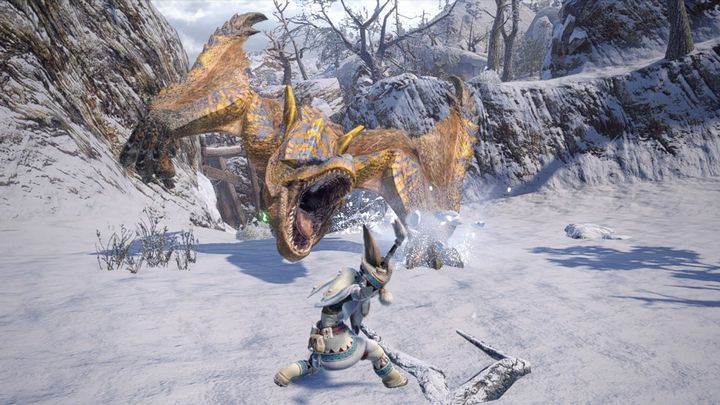 Soon, that is, on March 26, 2021, the next part of the Monster Hunter series, subtitled Rise,will launch. This is certainly a big celebration for all fans of the franchise, and those are most easily found in Japan. Even other representatives of the technology and gaming industry declare their love for MH- for example, Mark-on, a company located in Japan, which deals with projects using VR. Huffinton Post Japan quoted an interesting story about the company and the release of Monster Hunter: Rise.
A large part of Mark-on employees planned to go on vacation on March 26, the release day of the new game. This was noticed by the CEO of the company, Masaki Hiyama, and he decided to organize the so-called "MonHun Day" on that date, thus giving all his subordinates time off so that they could quietly test the long-awaited game. A nice gesture, don't you think?
The employees have, of course, expressed their gratitude for such a generous move by their boss, although we're guessing not all of them own a Nintendo Switch, which is the only platform where Monster Hunter: Rise will be available. We have a strange feeling, however, that the rest of the team who don't own a console won't mind a little break from their daily duties.
Perhaps they'll get a second day off work in 2022, because that's when Capcom's game is due to be ported to PC. This move is probably dictated by the very high popularity of Monster Hunter: World, which has conquered the hearts of not only Asian but also European and American gamers. However, we do not know the exact release date of the upcoming title on PC - it is said to be the beginning of next year.