News
video games
14 September 2023, 16:19
The Crew Motorfest Launches; Ubisoft's Answer to Forza Horizon
The Crew Motorfest has been released. Ubisoft's latest racing game can be checked out for free with a 5-hour trial version.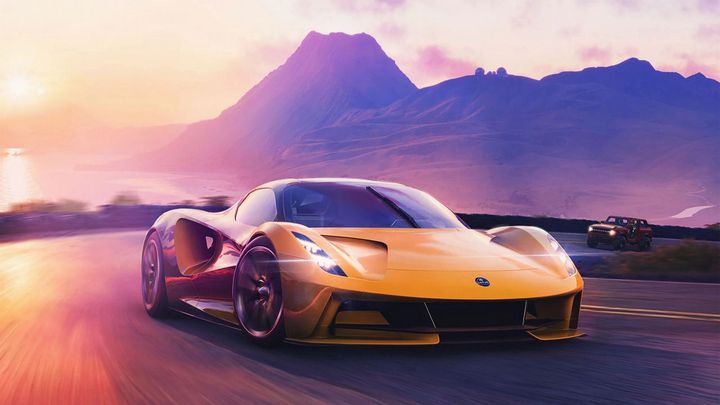 The Crew Motorfest, the latest installment of Ubisoft's racing game series, has launched. This is the official launch of this title - owners of the more expensive special editions have been playing it for a few days and now the rest of the players can join them.
The game is coming to PC, Xbox One, PlayStaton 4, PlayStation 5, Xbox Series X and Xbox Series S.
The standard PC edition can be purchased on Ubisoft Store and Epic Games Store (the game is not sold on Steam). Console versions are available on the PlayStation Store and Microsoft Store
In addition to the standard edition, two special editions are also available: The Gold Edition offers an additional pass for the first year of DLC, while the Ultimate Edition throws in two extra cars and a set of cosmetic items.
The game is also available as part of the Ubisoft subscription. It is worth mentioning that Ubisoft subscribers get access to the Ultimate edition.
If you want to check out the game before deciding to buy, you can do so with the free trial edition , which will be available only until September 18. It allows for 5 hours of play.
Finally, it is worth mentioning the system requirements of the PC version of the game.
The Crew Motorfest - minimum requirements for PC (1080p and 30 fps at low settings)
Processor: Intel Core i5-4460 / AMD Ryzen 5 1400
Graphics card: Nvidia GeForce GTX 1060 with 6 GB of VRAM / AMD Radeon RX 480 with 8 GB of VRAM.
RAM: 8 GB (with dual-channel mode active)
Disk space: 40 GB (SSD recommended)
Operating System: Windows 10 64-bit
The Crew Motorfest - recommended PC requirements (1080p and 60 fps at high settings)
Processor: Intel Core i5-8400 / AMD Ryzen 7 2700X
Graphics card: Nvidia GeForce RTX 2060 with 6 GB of VRAM / AMD Radeon RX 5700 XT with 8 GB of VRAM.
RAM: 8 GB (with dual-channel mode active)
Disk space: 40 GB (SSD recommended)
Operating system: Windows 10 64-bit
The Crew Motorfest - recommended PC requirements (1440p and 60 fps at high settings)
Processor: Intel Core i5-10600K / AMD Ryzen 5 3600
Graphics card: Nvidia GeForce RTX 3070 with 8 GB of VRAM / AMD Radeon RX 6700 XT with 12 GB of VRAM.
RAM: 16 GB (with dual-channel mode active)
Disk space: 40 GB (SSD recommended)
Operating System: Windows 10 64-bit
The Crew Motorfest - recommended PC requirements (4K and 60 fps at "ultra" settings)
Processor: Intel Core i5-11600K / AMD Ryzen 5 3600X
Graphics card: Nvidia GeForce RTX 3090 with 24 GB of VRAM / AMD Radeon RX 7900 XT with 20 GB of VRAM.
RAM: 16 GB (with dual-channel mode active)
Disk space: 40 GB (SSD recommended)
Operating System: Windows 10 64-bit