News
guides
29 March 2023, 19:31
The Last of Us - Best Steam Deck Settings
TLoU has been released on Steam which means it is also available on Steam Deck. What are the best settings to play though? Let's find out!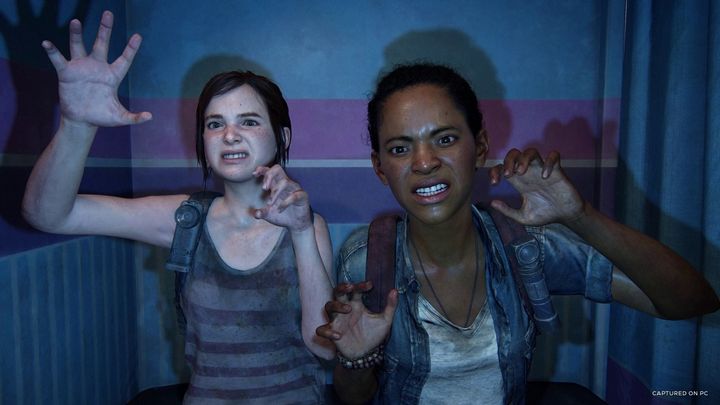 The big hit from Sony's portfolio, The Last of Us Part I, was finally released on PC. Sady, it is not free of technical difficulties even on the fastest PCs running RTX 4090. Is it possible that it works on Valve's portable console? Acutally yes, even though the game has not been verified on Steam by the Steam Deck Compatibility program at the time of writing this article.
Steam Deck Settings
Default
As expected, due to hardware limitations, the game runs between 25 – 30 fps on the Medium preset with Quality FSR enabled. We can still expect occasional framedrops when the action is more intense.
Going beyond above settings or trying to disable FSR will put the game to around 20 fps. This tradeoff is not worth it as the graphics quality difference is hardly visible on such small displays.
An interesting thing to note is that even after manually unlocking GPU Clock Frequency, the game is not improving its performance significantly. It is due to CPU bottlenecking the game instead of GPU.
Lowest
Even if the game is set to the lowest possible settings with FSR set to Ultra, it doesn't seem to gain much from this change. Performance is still CPU limited. Of course, it goes above 30 fps while there is not too much action going on, with spikes up to even 45 fps while inside of buildings.
Conclusion
The Last of Us on Steam Deck runs surprisingly well given that it has technical difficulties on many PCs. As players report, the game is playable with the default settings being the most balanced. It is also really important to let the game build the shaders first, as it may prevent it from potential crashes (we write about it more here).
Default settings hit the sweetspot between quality and framerate. A game configured this way should suit most players. Even though the lowest settings provide a bit higher framerate, it will still drop when the action is most intense due to CPU limitation.
We are still awaiting more optimization and Steam Deck verification. However, even now, if you want to focus mainly on the plot and gameplay (not graphics), The last of Us is running well enough to enjoy it.
Read also: