News
gramynawynos.pl
22 May 2019, 22:21
League of Legends Coming to Mobile Devices
Chinese company Tencent in cooperation with Riot Games will create a mobile version of the highly-popular MOBA - League of Legends.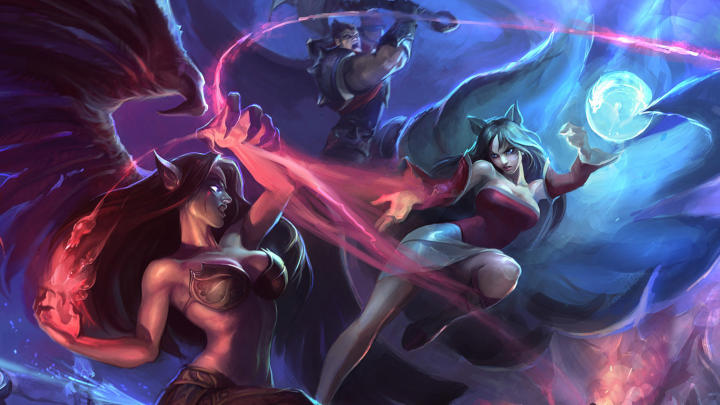 The League of Legends debuted on the PC ten years ago.
LEAGUE OF LEGENDS IN A NUTSHELL:
Developer: Riot Games
Publisher: Riot Games
Genre: MOBA
Platform: PC
Release date: October 6, 2009
According to Reuters, Chinese Tencent company and Riot Games will jointly create a portable version of League of Legends. A few years ago Chinese developers proposed to LoL's creators that they would port their work to mobile devices, but Riot did not accept the offer at that time.
The refusal of the American company did not offend Tencent, who in November 2015 released League of Legends clone for iOS and Android platforms under the title King Of Glory. Production quickly became the best earning mobile MOBA game in the world, although most of its revenue came from China. Encouraged by the success of their first work, Tencent released the second clone of League of Legends, Arena of Valor, this time created for Western players. The game was released on Android, iOS and Nintendo Switch. However, it did not achieve the expected success.
One of the anonymous sources cited by Reuters claims that the mobile version of League of Legends has been in existence for over a year. Another source adds that we shouldn't count on this year's release of the portable version of LoL. The PC version of the game, although released almost ten years ago, is still one of the most popular titles for the platform.
Last year, the game generated $1.4 billion in revenue. The mobile version of the title could significantly improve this result, attracting Asian players, who generally prefer to play on mobile devices rather than PCs and home consoles.