News
video games
17 February 2022, 19:19
The Sims 4 My Wedding Stories Coming to Russia After All; World Premiere Delayed
The new expansion for The Sims 4, My Wedding Stories, will be released in Russia after all. EA changed its mind after the reaction of fans. The price is the fact that the DLC will suffer a small delay.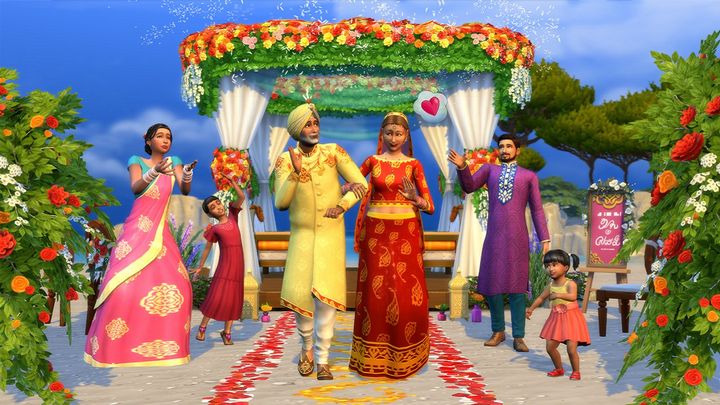 Last week we learned that the new expansion for The Sims 4, titled My Wedding Stories, will not appear in Russia. The reason was supposed to be the homophobic law in force in this country.
EA changes its mind
Russian fans of The Sims didn't like not having the new content in their country. So they created a petition to show that they want access to the DLC in their homeland. It gathered over 10 thousand signatures. The developers assure that they have the fans' voices in mind.
To prove it Maxis and Electronic Arts have announced that they will release the new DLC in Russia, unchanged in any way. According to the plan, it will be released in all markets simultaneously. As a result, EA's change of mind also resulted in a global delay of the new DLC's release date from February 17 to 23.
Russian law is not very favorable to content related to same-sex couples. The DLC's promotion, including its trailer, is based on Dominique and Camille, whose relationship model doesn't sit well with the country's authorities. We don't know how EA managed to get around Russian regulations without modifying the content of the add-on.
The Sims 4: My Wedding Stories will be released on February 23, 2022 on PC (on Origin and Steam), as well as PlayStation 5, PlayStation 4, Xbox Series X/S and Xbox One.