News
video games
02 June 2022, 15:59
In Spite of Devs' Pleas, War Thunder Fans Keep Leaking Info, This Time About Chinese Projectile
Requests from the Gaijin Entertainment studio were in vain. Secret tank data has appeared on the War Thunder game forums. Again.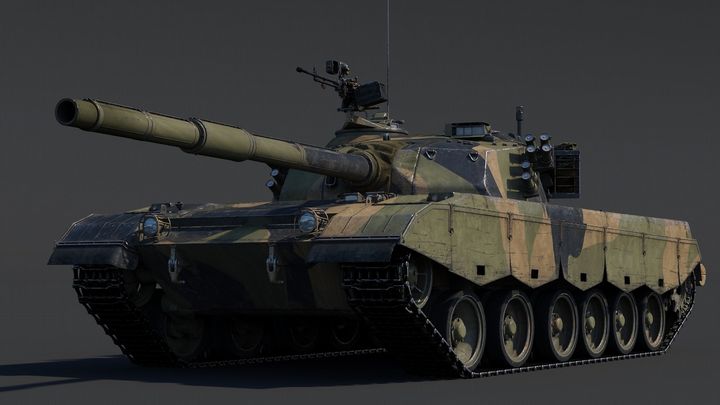 Creators of War Thunder have a thing for leaks. Most developers just have to worry about dataminers or insiders who seek out and make public information about future additions, new content etc.
Hardly any other studio has to be careful about whether or not their game contains top secret military data. Unfortunately for the Hungarian and (for the time being) apolitical Gaijin Entertainment studio, some people have not yet realized that sharing such material online is not the greatest idea.
On the War Thunder forum's, information regarding secret weaponry appeared once again, this time straight from China. Of course, it was swiftly wiped, although Internet users – as usual – managed to duplicate the entire material.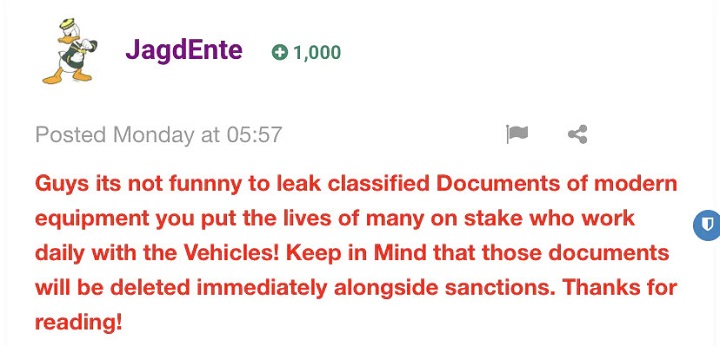 Six months ago, the creators of War Thunder asked not to post secret data on game forums. Little did they know... (Source: official War Thunder forum)
War Thunder vs Chinese man
For the record, we must clearly emphasize that this time, the secret information did not appear directly on the sites associated with War Thunder. Rather, their source is an anonymous Internet user from China, who allegedly posted on Chinese sites the specs of a new missile (DTC10 125 mm) that will, among others, be used in the ZTZ96 tank. The user – apparently a crew member of one of these war machines – even uploaded a photo with documentation disclosing info on the penetration capabilities of this munition.
The very existence of DTC10 is not a secret. This projectile has recently been added to the development servers of War Thunder. So far, it is no different from the DTW 125mm rounds that have long been available in the game. Apparently, as with previous leaks, a tanker familiar with the DTC10 specs didn't like this discrepancy, and the Chinese man saw it fit to share the actual, spontaneously declassified documents.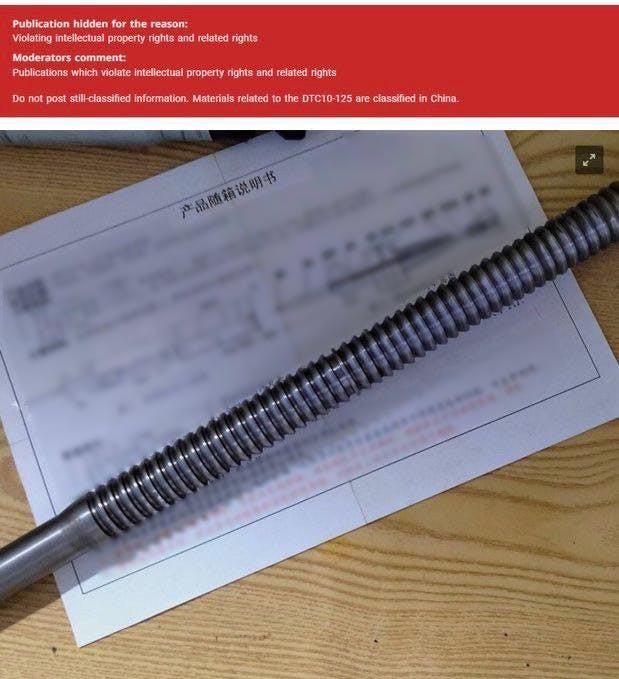 A photo that circulated around the forums (after editing), possible reason of despair of War Thunder's devs. Source: Zoldy95 on Twitter.
Not-all-that-secret Chinese army intel
The whole matter was quickly identified by other War Thunder players including users of the game's official forums, and War Thunder Live. However, messages containing information about DTC10 were quickly removed by moderators (via Twitter).
To make things even funnier, the source of this leak supposedly did not consider the leaked data to be secret at all. At least according to the information provided by youtuber TheEuropeanCanadian, who reached a thread on the Chinese Internet, where the leaker in question himself spoke out.
As follows from numerous (and mostly already deleted) discussions, he gave a few arguments, which clearly verified his ability to disclose information about DTC10. Only that these "proofs" are downright bizarre. Even the relatively reasonable ones, for example, that there were references to the new ammunition in the manual of ZTZ99A (copies of which the tanker wanted to sell on the Internet), and that the documentation in question was not approriately marked for a classified file.
Eating melons
It only gets better (or worse, whichever you prefer; let's just mention civilians collecting the DTC10 shells after military testing and selling them as "handcraft," which supposedly proves that everyone knows these specs anyway). The alleged tanker was so convinced that the information should not be secret that he called those unconvinced by his arguments "melon-eaters" (which in Chinese slang means someone who follows discussions and either doesn't actively participate in them, or is completely clueless as far as subject matter is concerned).
We would like to point out that the original sources of the information in question are unavailable (if they existed at all), so we recommend treating them only as a fun curiosity. Speaking of which, the unfortunate Chinese tanker will probably face "interesting" times. At least according to fans of War Thunder fans who are already paying "tribute" to him (e.g. on Reddit)