News
video games
31 March 2022, 19:09
War Thunder Still Without Chat; Devs Don't Want Politics in the Game
The chat feature in War Thunder has been disabled for over a month now. The developers from Gaijin Entertainment turned it off so it wouldn't be used to discuss politics (read: the war in Ukraine).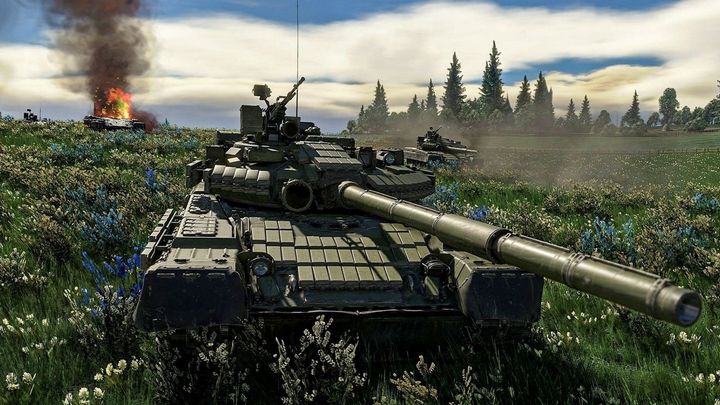 The outbreak of war in Ukraine has reverberated around the world, including in the gaming industry. Some developers and publishers withdrew their products from Russia, others started charitable activities. Or they disabled in-game chat, like the Hungarian studio Gaijin Entertainment did in War Thunder.
War Thunder is no place for politics
The feature was already blocked on February 28, barely a few days after the start of hostilities in Ukraine. However, for weeks the formrely Russian developer did not reveal the reasons for this change.
It was guessed that Russia's "special military operation" was the reason. However, only now Gaijin Entertainment has dispelled the doubts in an email sent to the editors of Vice. As stated, the studio has blocked chat in WTso that it would not be used to discuss politics (which the developers have always shied away from) in order to insult other players.
"We've temporarily closed our in-game chat to make sure that it is not used for political discussions that might offend other players," Gaijin told Motherboard in an email. "We've always stayed out of politics and we feel that it's important that people from all over the world can have fun together in a safe space".
Players on chat blocking: annoying, but necessary?
The players are not overly thrilled with the lack of voice chat, which for obvious reasons makes it difficult to play a multiplayer game. Quick commands still work, but they are not always enough. Besides, some people "miss the chat" because of its... entertainment aspects.
Nevertheless, the statements of players about Gaijin Entertainment's decision somehow prove that it was the correct one. War Thunder still enables us to customize our machines, which - as Vice reports - resulted in units in Ukrainian colors or with the "Z" symbol associated with Russia forces roaming the maps in War Thunder.
The magazine also quotes Alex Diaz, a U.S. player who complains about the lack of chat, but admits that he himself feels like saying one thing or another to those who favor Russia. He pointed out that many WT fans live in Eastern Europe, which makes it harder for them to contain their emotions.
Also in social media it is possible to find Internet users who were annoyed by the frequent spamming in chat with messages about the conflict between Russia and Ukraine, which in fact effectively hindered the use of this feature during the game. However, judging by the number of posts, they seem to be in the minority to those who disagree with Gaijin Entertainment's decision.
The winds of change in War Thunder
Turning off the chat and initial reluctance of developers to "advertise the war" does not mean that the development of War Thunder has come to a standstill. A week ago marked the release of the big update titled Wind of Change and with it, among other things, an improved version of the Dagor engine, a set Ultra HD txtures and new vehicles and planes. The full list of changes can be found on the game's official website.