News
video games
16 April 2021, 14:57
Three New Screenshots From Witchfire
Polish studio The Astronauts informed about the progress of the shooter Witchfire. Three new screenshots from the game were also published.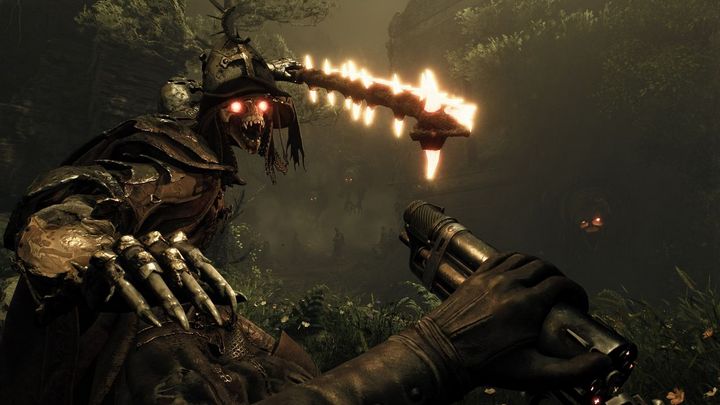 IN A NUTSHELL:
Work on Witchfire is progressing well, although the developers have recently encountered various problems and obstacles;
The devs at The Astronauts shared three new screenshots from their work.
The Astronauts published another note on its website, dedicated to the shooter Witchfire. A long post written by Adrian Chmielarz, the studio's head, describes what the developers have been doing for the past few months. It seems that some challenges were encountered, and overcoming them turned out to be more difficult than originally expected. The game is being developed and the work is progressing, but lately it's been mostly about tools and underlying stuff. As a result, not much has changed for the average Witchfire user, though all this effort should pay off in the future.
"A lot of work done, all necessary, but almost nothing to show for it. I mean, obviously the stuff like cooked builds, better framerate, or tools to speed up the development will benefit us in the future. (...) Well, it's not all doom and gloom. For two weeks now we're back into adding new content and features. Can't wait to show you what exactly the witchworld looks like, our new elite enemy, how the weapons or spells work or that unique gameplay system we have in place," writes Adrian Chmielarz.
New screenshots
The most interesting for players, however, are probably three new screenshots from Witchfire. They show us a few locations, which we'll explore and I must admit that they look very attractive.