News
movies & tv series
23 May 2020, 20:19
Writer: Censored Version of Back to the Future 2 Should be Destroyed
A few days ago, the classic movie trilogy Back to the Future e was released on Netflix in some regions. It soon came to light that one of the scenes in the second movie was censored, which did not appeal to the audience. Fortunately, the original version of the movie can already be watched on the platform, and its writer wants the one with censorship to be destroyed.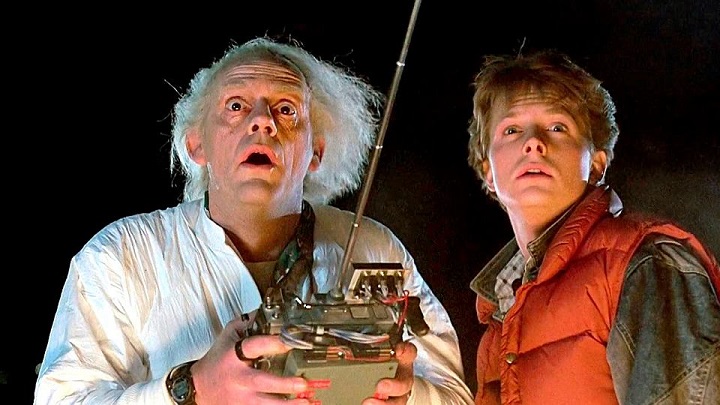 The censorship of the scene in a classic film caused a storm on the web.
A few days ago, the classic movie Back to the Future 2 from 1989, released in some regions on Netflix, caused quite a commotion on the web. The viewers quickly noticed that one of the scenes of the iconic movie was censored, which caused an outrage among them. Specifically, we are talking about the moment when Marty returns to 1955 to regain the sports almanac from the future that landed in the wrong hands. When he was almost certain that he had found it, he discovered it was just the cover, used to hide an erotic magazine. In the version available on Netflix, a scene in which the protagonist flipps through the pages of this magazine was cut. You will find an exact comparison below.
It is worth noting, however, that under the pressure of complaining fans Netflix has already changed the version of the film, which is available on the platform. Users can now watch an uncut edition. Interestingly, the co-author of Back to the Future 2's script - Bob Gale - explained that the release of the censored version of the film was not Netflix's fault. According to him, it was Universal Pictures that delivered a wrong copy, which was originally intended for countries having problems with the cover of an erotic magazine.
"The blame is on Universal who somehow furnished Netflix an edited version of the movie. I learned about it some ten days ago from an eagle-eyed fan, and had the studio rectify the error. [...] Apparently, this was a foreign version which neither director Robert Zemeckis nor I even knew existed, for some country that had a problem with the Oh La La magazine cover. I asked that the studio destroy this version. FYI, Netflix does not edit films — they only run the versions that are supplied to them."
Some time ago, a similar situation was encountered in one of Disney's classic films - Splash - which was released on the Disney+ platform. In the latest version it was decided to censor the buttocks of Madison the mermaid in a rather clumsy way. Other Disney productions, such as Gravity Falls or Toy Story 2, have also received some censorship.