Essays
05 June 2023, 16:02
Summer Game Fest of Our Dreams - A Wish List
Looking forward to the Summer Game Fest, we're eager for surprises. Crossing our fingers for an unexpected finale, here's a list of games that have already confirmed participation, as well as those that are only probable – and would be exciting news!
Brothers in Arms – "ready for reveal" since eternity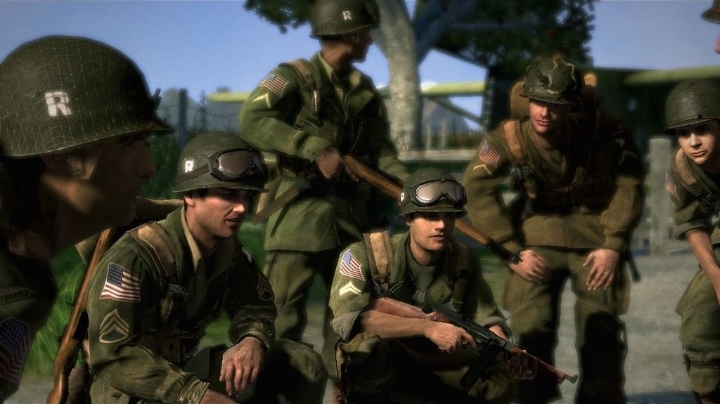 Source: Brothers in Arms: Hell's Highway, 2008, Ubisoft
Announced in: 2021
Genre: FPS
Developer: Gearbox Software
I don't even remember how many years have passed since the famous shooter series ended with a cliffhanger announcing a campaign in the Ardennes. In any case, at that time, the huge popularity of FPP games set in the realities of World War II had not yet fully passed. We've heard many times since then that the series would be back, but it was all just wishful thinking. Two years ago, Randy Pitchford from Gearbox Software revealed in an interview that a new Brothers in Arms is really being made, and Sergeant Baker will return, but the project will be shown when it is actually ready for it. Is it, two years later? We do not really expect a release date yet, but time is slowly ripe to remind players of how great the Brothers in Arms series once was. Even a short trailer would be enough!
Why are we waiting?
The latest "achievements" of the Call of Duty series confirm that the days of popularity for World War II shooters have long passed. But CoD is CoD – online shooting in these settings is not that attractive anymore, but the Brothers in Arms series never relied on that. The strength of this brand was its historical accuracy and a great emphasis on an emotionally rich storyline and characters. Games from this series were based on real battles and events, accurately recreating their course and even specific locations. There were also interesting, though rather rudimentary tactical features such as flanking opponents and issuing orders to companions, even with a dedicated, tactical mode which we could smoothly switch back and forth. The failure of Call of Duty: Vanguard is probably not a relevant indicator here, as Brothers in Arms offered a really different level of experience and even today has a good chance of repeating it.