Grim Dawn Expansions & DLCs
Game Expansions and DLCs available for Grim Dawn Video Game.
Game Expansions for Grim Dawn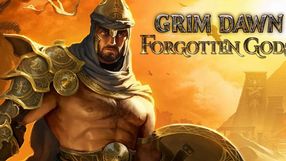 Grim Dawn: Forgotten Gods
RPG 27 March 2019
Forgotten Gods is a second expansion for Grim Dawn, an action RPG title from hack'n'slash genre, created by Crate Entertainment. It offers its own campaign set in a new desert area, filled with new enemies and items. DLC also introduces a new game mode.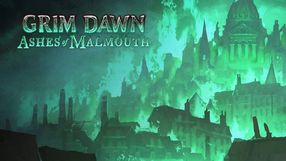 Grim Dawn: Ashes of Malmouth
RPG 11 October 2017
An expansion to 2016 action-RPG Grim Dawn (also considered in the hack'n'slash sub-genre), developed by independent studio Crate Entertainment. The creators retained the game mechanics of the base game and focused on preparing new content. DLC adds two more chapters to the campaign, set in previously inaccessible wild region of Ugdenbog and ruins of the titular Malmouth city. The players also got two new classes to choose from in the form of scythe-wielding master of dark magic - the Necromancer and the Inquisitor, armed in two firearms. Other novelties include three hundred new items, forty bosses and mini-bosses and fourteen star constellations that give various useful bonuses to heroes' statistics.
DLCs for Grim Dawn
PCXONE
Steam Loyalist Items Pack
DLC 22 December 2016
PCXONE
Crucible Mode
DLC 03 August 2016