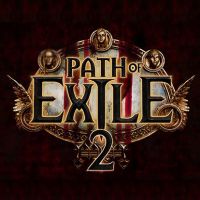 Game mode: single / multiplayer
Multiplayer mode: Internet
Path of Exile 2 is a comprehensive and standalone expansion to Path of Exile, the 2013 online RPG action inspired by the Diablo series. The title's developer is the New Zealand-based Grinding Gear Games studio, which has been producing and developing PoE since its inception. Path of Exile 2 was announced in November 2019 at the ExileCon 2019 Convention.
Mechanics
Path of Exile 2 is a completely new chapter in the development of Path of Exile. Add-on offers a new feature campaign consisting of seven acts set twenty years after the events in the main game. Starting the adventure, we ask you to create a completely new hero. We choose from class archetypes known to fans of the first part. By gaining experience and performing the appropriate tasks, we can later decide to choose nineteen completely new specialties (Ascendancy Classes), unavailable in the original campaign. During the game, we will have a completely rebuilt system of equipment, jewels and skills, which were created on the basis of suggestions from fans.
Technical aspects
In Path of Exile 2 the graphic design has also undergone a visible facelift. The creators have implemented a new lighting system and object physics, as well as much better animations and 3D models. It is worth noting that Path of Exile and Path of Exile 2 are available from the same game client. Both titles are also divided by the endgame, which was rebuilt in the add-on Conquerors of the Atlas released in December 2019. It also means that all cosmetic items and materials purchased through microtransactions will be used in both titles. The business model (free-to-play) also remains unchanged. The game is available to all fans in the form of a free update to the main game, marked with the number 4.0.