BioShock Infinite Expansions & DLCs
Game Expansions and DLCs available for BioShock Infinite Video Game.
Game Expansions for BioShock Infinite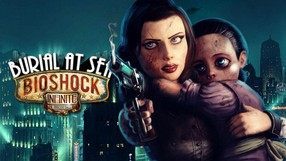 BioShock Infinite: Burial at Sea - Episode Two
Action 25 March 2014
The second major story expansion for BioShock: Infinite. It follows the events of the first expansion. However, this time we play not as Booker DeWitt but Elisabeth, who was previously an independent character, herself. The heroine wakes up in unknown circumstances with a pistol aimed at her face. She makes a promise which saves her from death. According to this obligation, she is supposed to help a group of people led by Atlas in their return to the underwater city of Rapture. In contrast to BioShock: Infinite and the first expansion, it focuses mainly on stealth. An additional feature of the game is the 1998 game mode (reminiscent of Thief's release date), which requires the player to complete the entire game without killing anybody.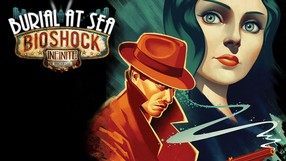 BioShock Infinite: Burial at Sea - Episode One
Action 12 November 2013
The first official story expansion for BioShock: Infinite, created by Irrational Games. Burial at Sea - Episode One is a nod to the fans of the first two parts of the series, for it brings the players back to one of the alternative dimensions of the underwater metropolis known as Rapture. The player is put in the shoes of Booker DeWitt, a detective whose job, at Elizabeth's request, is to find a girl named Sally - a character from the actual BioShock: Infinite. When exploring the corners of the utopian metropolis before the rebellion and eventual collapse, the protagonist discovers that the ideal city is actually very far from being a paradise. Instead, it is home to many dark secrets. The gameplay remains unchanged and is largely based on fighting big groups of enemies in fast-paced fashion. In combat, the player can choose from a variety of firearms and supernatural powers that come with the plasmids.
DLCs for BioShock Infinite
PCX360PS3
Clash in the Clouds
DLC 30 July 2013