Dynasty Video Game Series
Video Games Encyclopedia by Gamepressure.com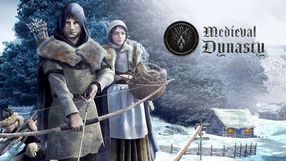 Medieval Dynasty
RPG 23 September 2021
Medieval Dynasty is an intriguing mix of Dynasty series of life simulators with action RPG and survival from the Polish studio Render Cube. We begin as a modest medieval hunter trying to survive in the wilderness to found his own city over time.
Lumberjack's Dynasty
Simulation 25 February 2021
Lumberjack's Dynasty is a extensive woodcutter simulator from Toplitz Productions, which used the gameplay idea from its previous production, Farmer's Dynasty. The player takes on the role of a lumberjack businessman who tries to restore the old splendor of his family business.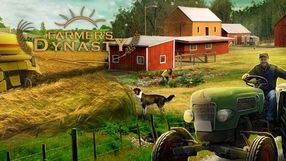 Farmer's Dynasty
Simulation 21 November 2019
An advanced farm simulator with RPG and life simulator features. The title was developed by Toplitz Productions. The player assumes the role of a rookie farmer who inherited a farm after his deceased grandparent. Protagonistís task is to lead the ruined farm to prosperity and to earn enough money to modernize it. Farmerís Dynasty features a vast open world that can be freely roamed (on foot and by using various vehicles; in addition to the inherited tractor the player can use more modern and advanced vehicles). The main pillar of the game are tasks that push the story forward. Among them there are objectives unrelated to farming Ė sometimes player must also repair some tools or modernize a specific building. The playerís duties also include breeding animals, selling surpluses of the crops. Later in the game the player can create a family and raise offspring.