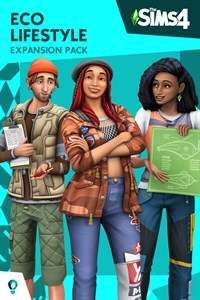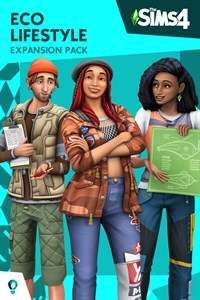 The Sims 4: Eco Lifestyle
Another add-on to The Sims 4, a hit life simulator developed by EA Maxis studio. DLC Eco Lifestyle allows you to participate in ecological life together with other residents of Evergreen Harbour, which changes its appearance under the influence of the Sims.
This is The Sims 4 expansion pack.
Simulation | Economic | sandbox | Isometric view | life Simulator
The Sims 4: Eco Lifestyle is another official expansion to the fourth part of the extremely popular life simulator. It focuses on leading an ecological lifestyle in a town called Evergreen Harbour. EA Maxis studio, which has been responsible for The Sims series since the beginning, is responsible for preparing this add-on.
Mechanics
Eco Lifestyle is a classic add-on to The Sims 4. The action takes place in Evergreen Harbour, where we try to lead an ecological life, encouraging other Sims to join him. The decisions and activity of the player influence the appearance of the town. In order to improve the situation, we carry out ambitious environmental projects to improve the quality and purity of water or reduce bills by building wind turbines or solar panels, and we work for environmental protection.
The aim of the game in the Eco Lifestyle is to strive for ecological transformation of the town. Sims should follow the principles of reducing consumption, recycling and utilisation. What's more, they can, among other things, cultivate vertical gardens, produce healthy food, remove rubbish from the streets and lawns, and then creatively transform it into new, useful objects. An important part of the game is also active participation in local voting and encouraging neighbors to recycle and volunteer ecological work.
This add-on offers a set of new locations that change according to Sims' activities, subjects, and theme-related activities.
Game modes
Like The Sims 4, the Eco Lifestyle add-on only allows to play in single-player mode.
Technical aspects
It's not a stand-alone expansion. This means that it requires a basic version of The Sims 4 to work.
Game mode: single player
User score: 5,5 / 10 based on 25 votes.
Pre-release expectations: 4.9 / 10 based on 17 votes.
PEGI rating The Sims 4: Eco Lifestyle
The Sims 4: Eco Lifestyle System requirements
Minimum:
Intel Core 2 Duo 1.8 GHz / AMD Athlon 64 X2 4000+ 2.4 GHz
4 GB RAM
graphic card 128 MB GeForce 6600 / Radeon X1300 or better
15 GB HDD
Windows 7/8/8.1/10 64-bit
Recommended:
Intel Core i5 2
33 GHz / AMD Athlon X4
4 GB RAM
graphic card 1 GB GeForce GTX 650 or better
18 GB HDD
Windows 7/8/8.1/10 64-bit