News
video games
30 September 2019, 09:44
author: Konrad Serafinski
Call of Duty Mobile for Free Also on PC
PC owners will be able play Call of Duty: Mobile on their machines. All thanks to GameLoop - an emulator that enables launchin Android games on PC. The game will launch tomorrow.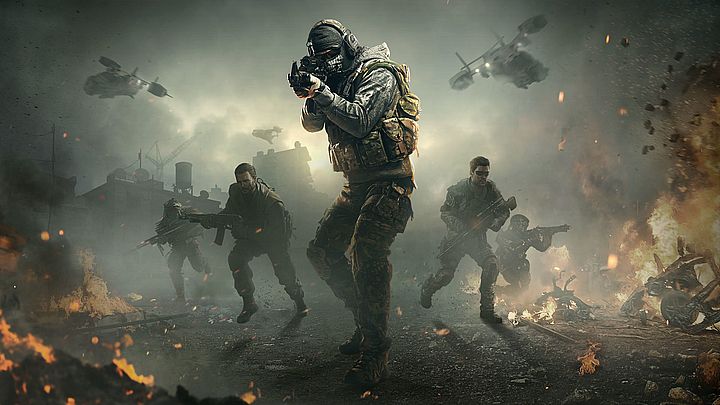 It's mobile, but it'll come to PC as well.
Call of Duty: Mobile is an interesting creation, which was announced in March this year. The game will soon hit mobile devices with iOS and Android (who would have guessed...) and will offer maps well known to veterans of the series. The official release date was recently announced, and literally a few hours ago we learned that the title would also be available to PC owners. How's that gonna happen? Through one of the biggest emulators - GameLoop - which enables you to run titles from Android on a PC.
Switching from phone screen to PC is not only connected with obtaining a wider field of view, but also with changing controls On personal computers, the majority of us play games using the traditional mouse and keyboard combo. This will probably make Call of Duty: Mobile much more enjoyable on PCs than smartphones. This solution may also work well for people who do not have gaming equipment and would have a problem with running the latest major installments of the series.
Call of Duty: Mobile is a mobile online FPS, using the free-to-play model. Production is developed by the mobile giant Tencent. The title will offer the best maps and modes from the main installments of Modern Warfare and Black Ops sub-series (including battle royale). Of course, the fact that the game is free is due to the presence of microtransactions. The title has already launched in several countries (a so-called soft-launch), but the official premiere on Android and iOS devices will take place tomorrow, i.e. October 1.