News
video games
27 October 2022, 13:09
Callisto Protocol Uncensored Thanks to Ban in Japan
The Callisto Protocol may give rise to a new series. Unfortunately, Japanese gamers won't even see the first game from Striking Distance Studios.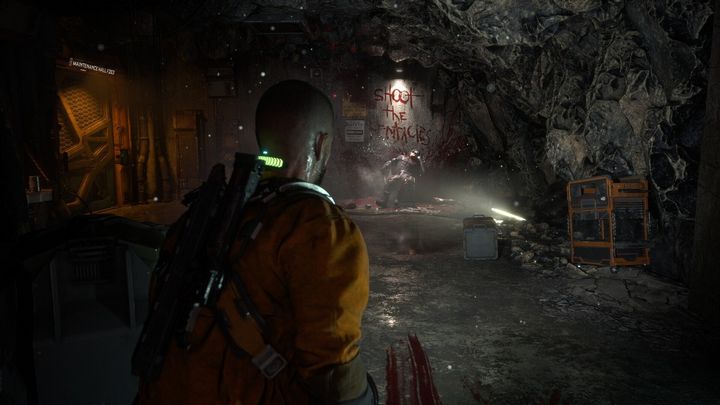 The Callisto Procol will not be coming to Japan. Striking Distance announced on the game's Japanese account on Twitter that their work did not meet the requirements of CERO, the organization that rates video games and programs to be released on the Japanese market.
Japan rejects The Callisto Protocol
The developers explain that complying with CERO's requirements would have required changes, through which the game's content, according to the developer, would not have been in line with players' expectations. It would also probably require delaying the release. And you must know that a week ago the game has gone gold.
Therefore, it was decided not to release the game in Japan. Those who pre-ordered the Japanese release will receive a refund, although some buyers there are considering importing The Callisto Protocol from another country (for example, the US, where the game is expected to be available with Japanese dubbing).
The Callisto Protocol 2
The cancelation of the Japanese release is all the more unfortunate because The Callisto Protocol may receive a sequel.
Back in September, Mark James - president of Striking Distance Studios - made it clear that the studio's debut work and its universe would be developed for years after its release. At the time there was talk of story DLC and new gameplay modes, but the developers' plans don't end there.
Glen Schofield, director of The Callisto Protocol, stated in an interview with Inverse, that he wants to create a sequel to the game, and the studio already has plenty of "cool ideas" for developing the universe.
This is not to say that TCP was being created as the first part of a series. Schofield stressed that the the game is "complete." Consideration of a sequel came in the context of a question about what the developers' plans are after the possible success of the debut project.
The Callisto Protocol will debut on December 2. The title will be released on PC, PS4, PS5, Xbox One and Xbox Series X/S.