News
video games
26 August 2022, 17:51
Total War Developers are Working on a TPP Action Game on Unreal Engine 5
The developers of the Total War series and Alien: Isolation have confirmed that they are working on a new action game powered by Unreal Engine 5. They plan to expand their portfolio with another brand.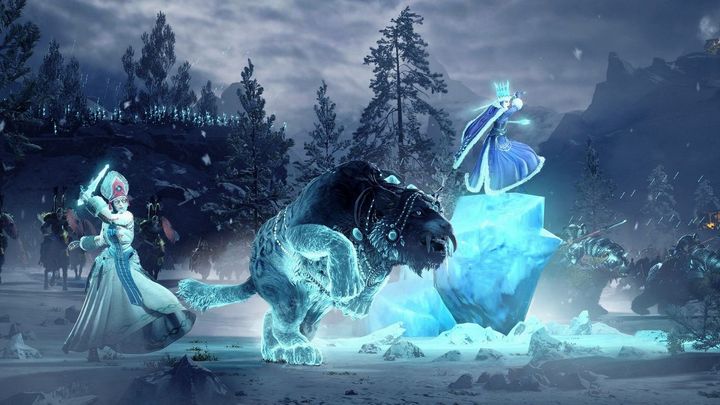 Total War: Warhammer III.
Creative Assembly is a studio best known for the Total War series, but also responsible for the very well-received survival horror game Aliens: Isolation or Halo Wars 2 - a strategy game in the popular SF universe. The studio's latest project, Total War: Warhammer 3, also earned positive reviews from gamers - although the latest title announced by CA, Hyenas, a network FPS inspired by the PayDay series, received a rather cold reception from the fans (mainly due to a soulless trailer and failure to present gameplay).
As we can learn from the official statement from the creators, Creative Assembly is working in parallel on a third-person action game powered by the Unreal 5 engine, starting the next IP, which will be the responsibility of the team in Sofia, Bulgaria. This title - as well as the developer's other still unannounced project - is in the early stages of development, so the developers warn that it will be a long time before we learn more details about it.
Along with the announcement of work on the game, the studio announced ongoing recruitment:
"The team is recruiting in all specializations, prioritizing candidates with experience working on third-person titles using Unreal Engine 5. Current priorities include game design, programming, technical graphics and animation," we read in the announcement.
Creative Assembly's Sofia studio opened in March 2017 and has so far been primarily involved in two DLCs for Total War: Rome II. It wasn't until 2020 when it released its first standalone title, Total War Saga: Troy, in which, unfortunately, there was a ton of bugs and the game did not meet the expectations. We hope that the team has gained experience and its freshly-announced production will turn out to be a big hit.
While waiting for more details, we remind you that Hyenas will come out in 2023, and according to the popular inside Tom Henderson the gameplay is impressive and should be shown to the world. For specifics, we refer you to this news.