News
video games
03 July 2023, 21:47
Spectacular Artwork Shows New Location From Cyberpunk 2077: Phantom Liberty
CD Projekt Red isn't letting us forget about Cyberpunk 2077: Phantom Liberty. A new entry from the developers gives us a preview of the new location from the expansion.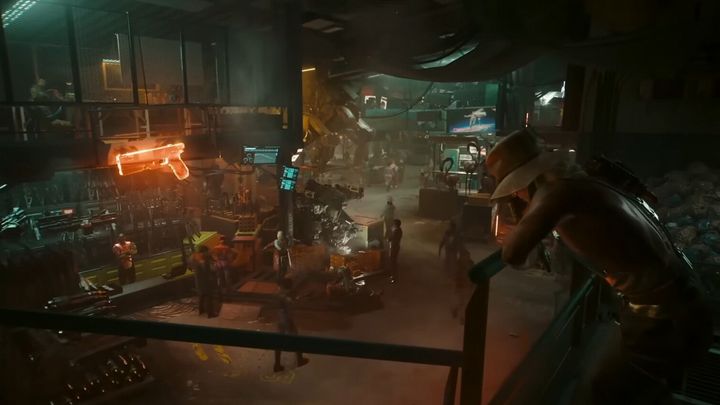 Source: Grupa CD Projekt.
i
There's still a lot of time left until the release of the expansion for Cyberpunk 2077, but CD Projekt Red has been doing its best all the time to make sure players don't accidentally forget about the expansion's upcoming premiere. Recently they posted an entry on Twitter, featuring a concept art of one of the locations from Phantom Liberty.
We've posted the image showing Dogtown, which is fenced off from the rest of the city by a wall.
The graphic doesn't reveal too much, but nevertheless effectively whets fan appetite for Phantom Liberty. Anyway, since the game's presentation during the Xbox Games Showcase 2023 broadcast, CD Projekt Group has been sparing us no information about the expansion - from the list of changes compared to the base game. through system requirements of the PC version to a short gameplay demonstration.
This is complemented by minor information, such as confirmation which characters from Cyberpunk 2077 will return in the DLC. Since this already falls under spoilers, let's just mention that players can expect to meet some Night City favorites.
Cyberpunk 2077: Phantom Liberty will debut on September 26. The DLC will be available on PC and PlayStation 5 and Xbox Series X/S consoles.