News
guides
19 April 2023, 14:09
Dark and Darker - Playtest 5 End Time; Is It Extended? [UPDATE]
If you want to learn about Dark and Darker playtest 5 end time, you are in a good place. We will explain the issue here.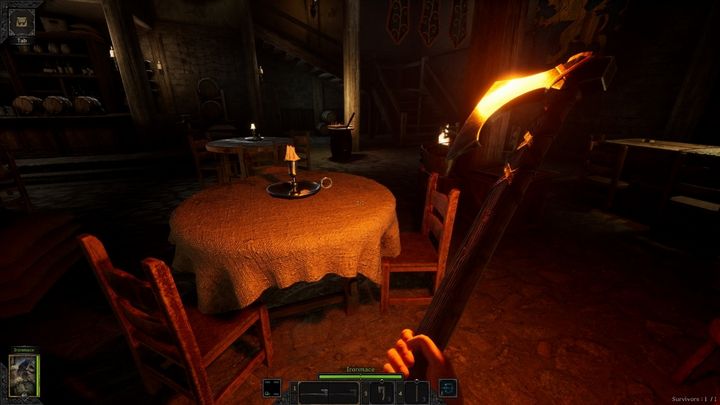 Dark and Darker caught attention of many players by combining battle royale genre with dungeon crawler. Not only players have their eyes peeled on the Ironmance's debut project. The studio was recently officially sued by the firm called Nexon, which resulted in removing the game from Steam. Despite this situation, Ironmance continues development of Dark and Darker encouraging fans to test their title by downloading it from torrent sites. Currently, 5th game playtest takes place. When does it end though? Let's find out.
Dark and Darker playtest end time
Update: Developers announced that the playtest will end on April 20 at 5 a.m. CET. Ironmace decided that the test will not be extended.
As of now Ironmance studio has not yet confirmed when they plan to finish the ongoing playtest. In the past, each of the test periods was prolonged to make sure that all the major bugs and problems are addressed, and game balance is in the right spot. Stay tuned as we will update the news as soon as there is any relevant information.
The last game hotfix was implemented two days ago, on April 17th. As Ironmace keeps working on the game, it has been communicated today (April 19th) on Dark and Darker's official Discord channel, that servers will be temporarily turned off in order to fix a black screen issue. Due to that, we can assume the studio is still fixing the game which may suggest that there are several days of playtest before us.
Dark and Darker game guide
As the playtest is still in progress, it may be worthwhile to check out our Dark and Darker game guide. The guide covers the most important information and explains game mechanics that will help you survive in the unforgiving dungeons filled with enemies.
Read also: