News
video games
10 March 2021, 16:33
Denuvo Anti-Cheat Coming to PlayStation 5 Games
Denuvo Anti-Cheat technology will come to PS5 games. It is to protect new titles against cheaters in multiplayer games.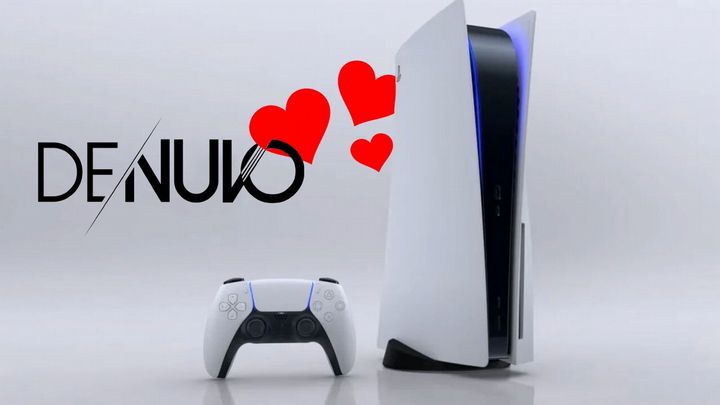 IN A NUTSHELL:
Denuvo technology has been made available to the devs creating games for PlayStation 5;
We are talking specifically about the Denuvo Anti-Cheat tool;
It is supposed to protect online games against cheaters.
Denuvo technology is known as one of the most popular anti-piracy protections, which is used by more and more games from the AAA segment. In addition, it also offers protection against cheaters in multiplayer games. The first game to use the new service was Doom Eternal. Irdeto, the company responsible for Denuvo, revealed that the Anti-Cheat technology is now also available on PS5. Developers creating games for Sony's new console will be able to take advantage of the proven system. In addition, tools provided by Irdeto will be used by developers to protect sensitive data that may be present in-game files.
Reinhard Blaukovitsch, managing director of Denuvo, revealed that the main task their technology faces on PlayStation 5 is to combat cheaters in online games.
"Cheating ruins video games for honest players. This can lead to lower engagement, game traffic, and shrinking revenues for game publishers. We are really proud be able to help the world's most talented developers to bring rich experiences for gamers on Playstation 5".
Denuvo protection has become hugely popular and became something of a standard for big-budget titles. There is nothing surprising in this, because on the scale of an entire AAA game budget, this technology is cheap while being very effective. However, it raises a lot of controversy among gamers. Some of them expressed concern that the security features monitoring gameplay can be used to collect information about users. These became particularly big when the Anti-Cheat system was first used in Doom Eternal. Other players complained in turn about the drop in performance supposedly caused by Irdeto's tools.