News
video games
29 May 2023, 16:46
Fallout Creator Explains Why he Left Interplay; Asks Not to Demonize Brian Fargo
The co-creator of Fallout 1 and 2, Tim Cain, explained why he left Interplay Entertainment before the release of the second game. However, he asked not to demonize Brian Fargo because of his story.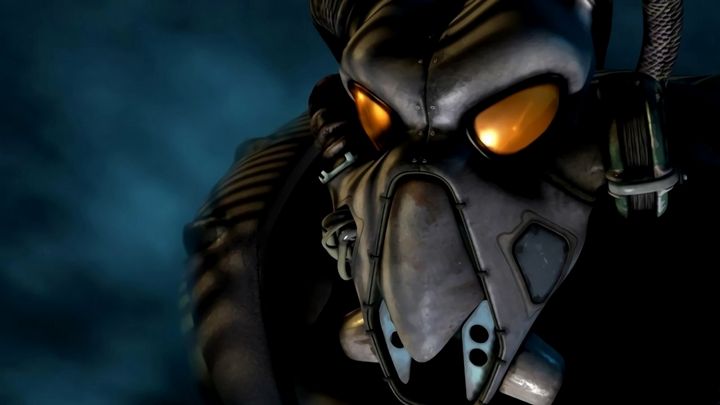 In his latest videos, Tim - or rather Timothy - Cain provides us with numerous trivia from the history of the Fallout series. These issues are not always completely new, but now we have the opportunity to see them in a different light, with previously unknown details. Such was the case with the role of vaults in this universe - this is also the case in Cain's newer video (below), in which the developer explains why he left Interplay Entertainment ahead of the release of Fallout 2.
Troika Games
This took place in early 1998. The sequel was still in development - it eventually debuted in October - but Cain, along with Leonard Boyarsky and Jason Anderson, decided to leave to start their own studio. As a consequence of this decision, on April 1 the Troika Games was established (can you guess the genesis of the name?), which gave the world three RPGs between 2001 and 2004. They are:
But why three creators, so to speak, leading the way in the development of the first and second Fallout, decided not to wait for the "birth" of their child?
From the interview, which Cain gave in 2010, we know that one of the reasons was the much greater - than with the one - interest in the two on the part of management and marketing department.
It was thought to have resulted in a dilution of some of the original vision, which Cain, Boyarski and Anderson did not like.
Now Cain has sketched the background of the entire situation. It can be divided into three aspects - disrupted creative vision, crunch and burnout, and finances.
Disrupted creative vision
First Fallout was supposed to be a game that no one but its creators believed in. Interplay reportedly treated it as second rate projedt....
...at least until the company's quality department began testing the game.
Potential Fallout was also recognized by Brian Fargo, founder and then-president of Interplay and now CEO of inXile entertainment (Wasteland 3 and Torment: Tides of Numenera).
After the game's success, its sequel became a priority. Developers could no longer afford creative freedom or hiring "rookies" - although both were possible in the development of the first game. The devs were not only looked at - they were also supervised.
As an example of a directive that came "from above," Cain pointed to the infamous tutorial in Fallout 2.
'We were obliged to include it in the game. We were told it was necessary. I asked:
- "Can people skip it?"
- "No."
- "And in the next games?"
- "No."'
A much more bizarre situation concerned the box artwork of the second game. Cain and company were inconsolable with the decision of a certain person in the marketing department, according to which it could not be created by Boyarski and his assistant at home - just like the one from the first game.
This was to interfere with the original vision of the creators. When information about the conflict reached Brian Fargo, the latter reportedly offered to fire the said marketer.
However, Tim Cain did not want anyone to lose his job. "I simply wanted it to be like it was with the first Fallout" the developer says today.
Crunch and burnout
Cain was also not helped by the fact that, he says, he felt burned out after crunch that accompanied the creation of the first. He wanted to try something different, and Interplay Entertainment's plan was to release Fallout 2 in October 1998. That was going to mean even more crunch.
A matter of finance
Cain's bitterness, however, overflowed with something else. As is often the case - it was about money and wounded pride.
Brian Fargo reportedly took away part of his bonus for the first Fallout and gave it to a developer who, according to Cain, had performed below expectations and had already received a bonus for his own merits.
Fargo was said to have further reduced the bonus owed to Cain for not wanting to name the developer responsible for a certain glitch that was causing game saves to break. The glitch was thus allegedly put into Cain's account, and he was subsequently punished financially for it.
Shades of gray
"From nothing, I created a brand that no one outside the team believed in. As a reward, I received more crunch, more responsibility I didn't want, a ton of comments from people ignoring us for the previous three years, and - for motivation - a reduced bonus. I had had enough."
That's how Cain summed up his argument. Although he doesn't seem to regret it, the day after the above video was published, the developer uploaded another one online (below), in which he points out that his story may seem black and white, but it's not.
"These are real people making decisions at a certain time - some better, some worse. (...) Yes, I think Brian Fargo acted badly at times, but at other times he was really okay."
In other words, Cain suggested that Fargo should not be demonized due to his story. A fact, seeming to reflect well the shades of gray in which it was bathed, is that the message "Brian Fargo presents" - displayed after the launch of the first Fallout - was added either by Leonard Boyarsky or Jason Anderson (the developer could not recall) - as a form of thanks to Fargo for believing in and investing in the project.