News
guides
29 May 2023, 16:30
V Rising - How to Dominate Mount; Get Your New Horse
In this guide you will learn how to dominate horse in V Rising. Now it is possible to have your own vampire horse in the game.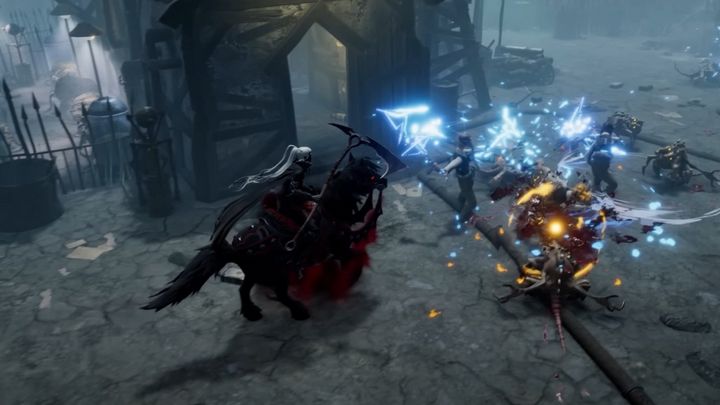 V Rising is a popular game, in which you can play as a vampire. You have to build your own castle, discover different regions and become stronger. As the map is quite big, and is growing, horses are very important. The last content update, Secrets of Gloomrot, incorporated some changes in the mount mechanic. In this guide we will tell you how to dominate horse.
Dominate mount in V rising
Some players may be confused by this term, as horses were present before the Secrets of Gloomrot update. Nevertheless, the mechanic is a little bit different now. Before, your mounts had to be taken care of. What is more, you couldn't call them.
The new system allows you to spawn horses at your location. Morover, you don't have to give them water to survive and you can craft saddles for them to make them even better. Vampire mounts can also jump over the obstacles, which is very useful in map exploration.
How to unlock Dominate mount in V Rising
First of all, you need to complete the quest A Castle reaching the Sky. You have to upgrade your castle heart to level 4. It will cost you:
24 Dark Silver Ingot,
12 Spectral Dust,
Gold Ingot.
Completing this upgrade will allow you to posses the new Vampire Power – Dominate Mount.
How to dominate horse in V Rising
Now you have to find a horse. The easiest region to look for them is Dunley Farmlands. Remember that mounts have different stats, so you may want to find the best possible (you can change them later, though).
Now switch to your Dominate Mount form and press R (by default) to use the Subdue mount power. Wait for process to end. Congratulations, you have a Vampire horse.
V Rising Guide
You should also read our guide. You can learn there some important information about the game and get some tips. Especially useful for new players.
We have also prepared V Rising Gloomrot Guide, which concentrates on the last update. You can find here new materials, bosses and more.
If you want to know more about V Rising, read also: