News
video games
11 September 2023, 15:00
Ghostrunner 2 Drives Sales of First Game
The hype for Ghostrunner 2 is so great that sales of the first part of this cyberpunk game have recorded an unprecedented increase.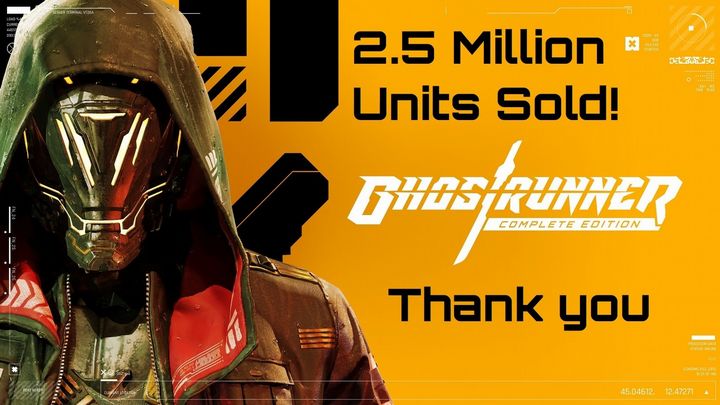 Polish studio One More Level and company 505 Games boasted the sales results of Ghostrunner, a cyberpunk action game from 2020.
The sales of the action game exceeded 2.5 million copies.
It was only recently that the threshold of 2 million copies was broken and the devs were getting ready to celebrate this achievement. The latest footage from Ghostrunner 2, as well as recent testing, however, increased the interest in the brand so much, that many players reached for the first part and sales results suddenly jumped by half a million copies.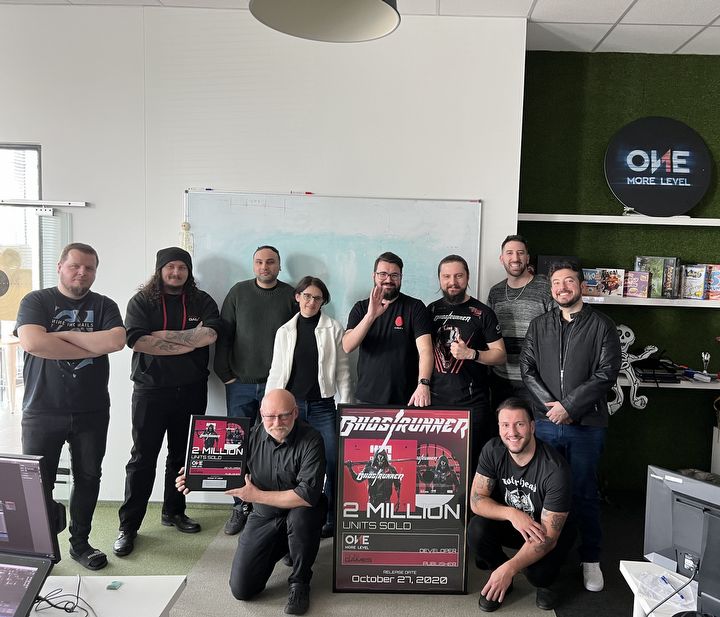 A photo of the creators taken on the occasion of crossing the threshold of 2 million copies. The creators didn't know yet that any minute the sales results would jump hard. Source: One More Level
Recall that the first Ghostrunner debuted in October 2020 on PC, PlayStation 4 and Xbox One. Two months later, a version for Nintendo Switch was released, and in 2021 editions for PS5 and XSX were released.
In contrast Ghostrunner 2 is headed for PC, Xbox Series X, Xbox Series S and PlayStation 5, and will be released on October 26, this year.
Finally, it is worth mentioning that an extensive video footage from Ghostrunner 2 was revealed during the recent gamescom. It lasts ten minutes and familiarizes the viewers with all the most important elements of the game, as well as new features such as vehicles and changes in the combat system.