News
video games
25 April 2023, 13:30
God of War Shows How Cost of Gamedev Increased Over the Years
Former president of SIE Worldwide Studios, Shuhei Yoshida, has commented on the increase in the cost of game development over the past 12 years. It costs almost 5 times as much today to create a AAA game as it did in 2010.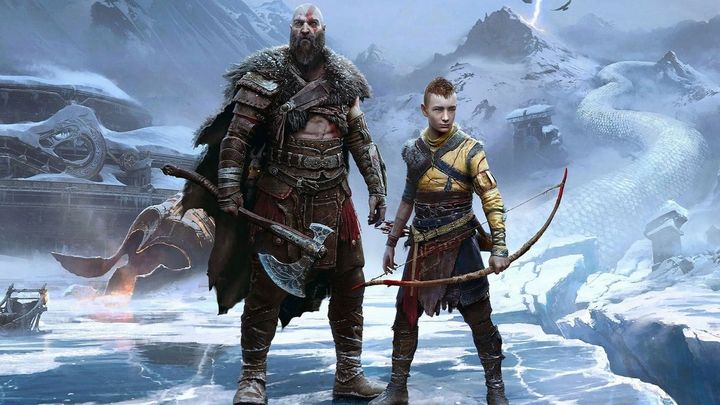 The cost of living is rising, everything around is getting more expensive, so inevitably game developers also have to face higher expenses. Increases have reached 400% over the past 12 years.
Games are getting more expensive, everything is getting more expensive
Shuhei Yoshida, who served as president of Sony Interactive Entertainment Worldwide Studios for 11 years, in a recent interview expressed his opinion on several interesting topics - one of which was the cost of game development.
Shuhei revealed that it is now almost 5 times more expensive to create a AAA game compared to 2010.
The God of War series was used as an example - production of GoW3 cost 44 million dollars, and last year's GoW Ragnarok may have cost as much as $200 million.
Quite a lot, right? Unfortunately, the horrendously high development costs of AAA games have become the new norm. For example, the creation of Forspoken cost approx. 100 million dollars, or the same as Shadow of the Tomb Raider. The development of Cyberpunk 2077 cost CDPR as much as $170 million, and another ~$140 million for marketing campaign for the game. As you can see, it is not uncommon to need a fortune to make a AAA game in 2023.
Indie devs have it rough
Shuhei Yoshida also took a moment in the interview to appreciate the work of indie game developers.
"Getting games funded is tough, but even when you make an amazing game, there are so many out there in the market, great games that nobody knows. The good thing is, these days, there are really good high-quality indie publishers out there.
When I was in Sao Paolo last year, there were scouts from Devolver, Curve Digital, Team17, all trying to find the talent from these places, the games that only they can make - [a game's] cultural background, mythology, artwork, music, can all be something special to stand out in the market... (...) The industry keeps growing and growing, and I hope it keeps supporting and chasing creative ideas and people who try to work on new things," says Shuhei
Games need to sell better
Interestingly, counting from 2010, the price per copy of a game has increased by only $10/euro (GoW3 cost $59.99 on launch day, while GoW Ragnarok 59.99 dollars on PS4 and 69.99 dollars on PS5). As a result, developers need to do a good plan their spending and count on selling more copies of the game to make money on it.