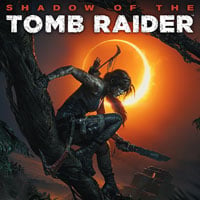 Shadow of the Tomb Raider
Another entry in the bestselling series of action-adventure games. It is also the third entry in the saga about the beginnings of Lara Croft's career that started in 2013.
Action | TPP | logical elements | TPS | crafting | action adventure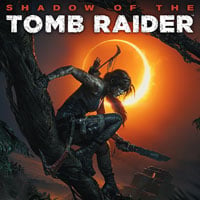 Shadow of the Tomb Raider is another entry in one of the most popular series of action-adventure games. It is also the third entry in the saga of young Lara Croft that started in 2013. The console version of the game was developed by Eidos Montral while the PC version was created by Nixxes Software. The production was supervised by Crystal Dynamics, the creators of the previous entries in the series and many other projects, including the Legacy of Kain series. The game was published by Square Enix.
Plot
Shadow of the Tomb Raider takes place after the events depicted in Rise of the Tomb Raider. This time Miss Croft journeys to Latin America, where she travels through the ruins of ancient civilization (including pyramids of Mayans and Aztecs), discovers the mysteries of the Order of Trinity, and learns more about the research conducted by her father. The story is more mature than in previous games. In order to depict Lara as a more advanced adventurer, the developers intended to force her to face the consequences of decisions she made.
Mechanics
Shadow of the Tomb Raider doesn't introduce any revolutionary changes to the gameplay mechanics. The action is still presented from a third-person perspective. The developers decided however to change the ratio of combat and exploration. Although battles are still important, exploration of tombs, ruins, and forgotten temples and solving environmental riddles is more important. While raiding such locations, players must be cautious as the places are filled with traps. It is worth mentioning that Lara is very experienced with climbing and performing amazing stunts (jumping over cliffs is nothing for her). She can also dive in order to check sunken ruins.
Because the game takes place in Latin America, the jungle is an important part of the game. It is inhabited by wild animals and it enables Lara to develop her survival skills. During the game she learns how to take advantage of her surroundings, to hide in the bushes (which is even more effective if she uses mud camouflage), to quietly eliminate enemies or to set traps for them. The jungle is also a great source of resources that can be used in the advanced crafting system. The crafting enables the players to increase backpack capacity, take more ammunition and arrows, create bandages that are used for healing wounds. In addition to having weapons, Lara is equipped with various tools that make exploration easier. Among them, there is a grappling hook and a pickaxe.
Technical aspects
Shadow of the Tomb Raider is based on the same technology that was used in previous entries in the series. Thanks to that, the three-dimensional graphics in the game are of high quality.
Similar games:
PEGI Rating
System requirements
Minimum:
Intel Core i3-3220 3.3 GHz
8 GB RAM
graphic card 2 GB GeForce GTX 660 / Radeon HD 7770 or better
40 GB HDD
Windows 7 64-bit
Recommended:
Intel Core i7-4770K 3.4 GHz / AMD Ryzen 5 1600 3.2 GHz
16 GB RAM
graphic card 6 GB GeForce GTX 1060 / 8 GB Radeon RX 480
40 GB HDD
Windows 10 64-bit