News
video games
25 March 2021, 12:31
Half-Life: Alyx Ends the Franchise's 'Narrative Limbo'
Valve Software's Robert Walker spoken out on the ending of Half-Life: Alyx. The game's lead designer claims that the developers wanted to get fans of the series out of the "narrative limbo" they've been stuck in for the past several years.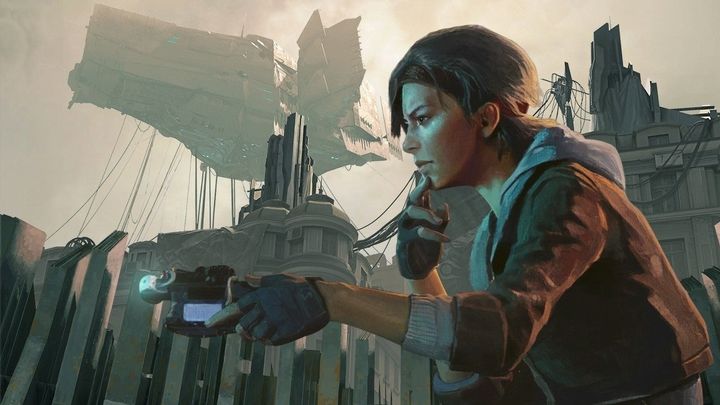 The release of Half-Life Alyx may not have been the biggest launch of 2020, but it had quite an impact on two gaming communities. The first one includes the supporters of VR technology, who received an excellent, but most of all high-budget game. The second group are, of course, fans of the Half-Life series, for several years waiting for news of the return of Gordon Freeman. Alyx's adventure may not have been the sequel the wanted, but it still stirred the imagination of fans, not least because of the ending.
That's what Robert Walker, the game's lead designer, said in an interview for The Gamer. According to the developer, Valve wanted the ending of Half-Life: Alyx to have "some meaning" in the context of the series, and to break fans of the brand out of a "narrative limbo":
"We realise that it [the ending of Half-Life Alyx - editorial note] needed to be something that mattered. The story couldn't be something you could just ignore and move onto whatever we build next. We also knew that Half-Life fans have been stuck in a sort of narrative limbo for a long time now, and we wanted that to change."
Walker also mentioned wanting to "excite with the possibility" again and leaving players with a "false trail" in terms of Half-Life Alyx's intriguing ending. That's still not enough to start chanting the age-old fan cry: "Half-Life 3 confirmed!". Nevertheless, Walker's statement leads us to believe that Valve is at least thinking about the future of the series, and that's a lot more than we've been able to say over the past several years. Of course, intentions don't necessarily translate into actions, and those may as well come to nothing. Suffice it to look at the list of titles, revealed in July, that Valve itself was working on, and which did not live to see a release or even a title.