News
video games
09 May 2023, 17:17
Horizon Forbidden West Chases First Installment; Impressive Sales
Guerrilla Games is celebrating its 20th birthday this year. To mark the occasion, the studio shared sales figures for Horizon: Forbidden West.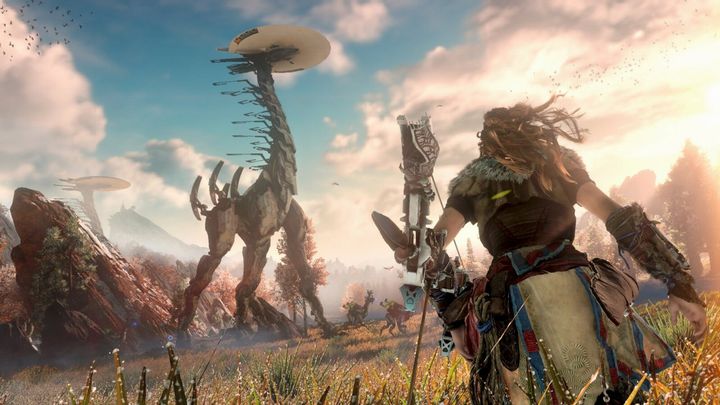 Guerrilla Games turns 20 this year.. On this occasion, the official PlayStation blog published a special text containing memories of team members and some plans for the future of the company.
A separate mention was also made of information related to the impressive sales of the studio's latest game.
Lots of memories
Recalling the beginnings of the Dutch developer, the text mentions the first modest years, when the team was just finding its place in the industry.
The turning point in the history of the studio turned out to be the release of the first part of Killzone, whose story "captured the imagination of gamers".
During the heyday of the PlayStation 3 console, Guerrilla Games rose to the role of the so-called "first-party" developer in the Sony stable. In turn, the next generation represented a time of expansion, in which the studio presented the impressive Horizon: Zero Dawn.
Setting plans for the future, the developers announced a gradual development of their popular brands. Both experimental titles, such as the recent Horizon: Call of the Mountain, as well as content beyond the gaming medium.
Impressive sales results
Concluding its ponderings on the studio's history, Guerrilla Games shared official sales figures for its latest hit. Horizon: Forbidden West has sold 8.4 million copies in just over a year since its release.. This result looks particularly impressive when compared to the first installment, which managed to sell 10 million copies in two years. It is therefore safe to assume that the latest part of Aloy's adventures will manage to surpass the result achieved by its predecessor within a year.
Taking into account all the installments of the series and platforms, the Horizon games have moved 32.7 million copies.
It remains to be hoped that the studio's rising trends will be followed by more great games in the future.