News
video games
18 February 2021, 15:49
EA Announces Knockout City
Electronic Arts and the team at Velan Studios have announced Knockout City, a multiplayer action game inspired by classic knockout.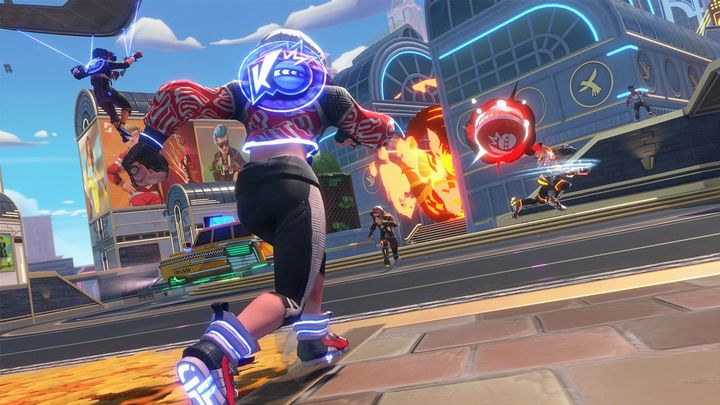 During the Nintendo Direct presentation, Electronic Arts announced Knockout City, an online action game that will combine elements of sports and shooter game, offering an unusual variation on the popular knockout.
The release will take place on May 21, this year. The title is coming to PC, Xbox One, PlayStation 4, and Nintendo Switch. The PC release will be available both on Origin and Steam. Knockout City will also be available on PS5 and Xbox Series X/S owners thanks to backward compatibility. The title will offer a cross-platform option, enabling the owners of different hardware platforms to play together.
Knockout City is being developed by Velan, which previously worked on Mario Kart Live: Home Circuit.
During the game, the players are to run through urban levels and try to hit their rivals with balls. The latter can be captured on the map and passed to teammates. What's interesting, each character will be able to curl up into a ball and be used as such.
During the game we will use many types of balls with different properties. The characters will also be able to enhance them with special abilities. The game will allow for playing in two team modes (3-on-3 and 4-on-4) and in a deathmatch-like free for all variant.
Knockout City is to offer a large selection of maps, and each has unique conditions affecting the course of the matches. The game is also supposed to be made more enjoyable by an extensive character creation system, allowing for a lot of freedom in creating the character's appearance, equipment and even animations.
Finally, it's worth mentioning that Knockout City's card has already appeared on Steam, thanks to which we got to know the game's system requirements on PC.
Knockout City - minimum system requirements on PC
CPU: Intel Core i3 6300 Dual Core 3.8 GHz
RAM: 8 GB
GPU: Nvidia GeForce GTX 660 2 GB
DirectX Version: 12
HDD space: 15 GB
OS: Windows 10 64-bit
Knockout City - recommended system requirements on PC
CPU: Intel Core i5-6600 Quad Core 3.3 GHz
RAM: 16 GB
GPU: Nvidia GeForce GTX 970 4 GB
DirectX Version: 12
HDD space: 15 GB
OS: Windows 10 64-bit