News
video games
04 June 2019, 13:25
Minecraft Earth Shown at Apple's WWDC19 Conference
Developers at Mojang used Apple WWDC19 as the opportunity to present Minecraft Earth, a Minecraft spin-off that uses augmented reality technology.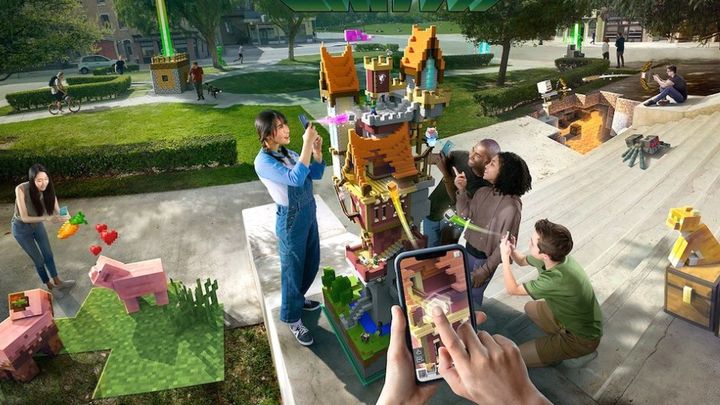 Minecraft Earth on the first gameplay.
At yesterday's Apple WWDC19 conference, Mojang released the first gameplay from Minecraft Earth, a mobile spin-off to Minecraft that uses augmented reality technology to bring the game to the real world. A fragment of the conference can be seen below (via the DJTM channel).
During the presentation, developers present some interesting features, such as the ability to control the player avatar with motion, and the option to enlarge the virtual environment to a scale of 1:1. This allows us to move around the world of Minecraft as if it were real - provided, of course, that we look at our surroundings through a smartphone.
The production looks quite interesting - the ability to build various things from virtual blocks in the "real world" certainly has big potential. It is easy to imagine how crazy ideas you will be able to realize in the new game from Mojang. Creating your own board games? Completely rebuild your house? As in the case of the original Minecraft, the limit will be mainly your imagination.
Minecraft Earth is heading for mobile devices with iOS and Android systems and will be a free-to-play production. The release date has not been announced yet, but closed beta-tests will take place in the summer. You can apply for participation at this address.