News
video games
17 December 2019, 10:11
No Man's Sky Enables You to Create Your Own Music
No Man's Sky received the 2.24 update, which enriched the gameplay with a device called ByteBeat. It offers surprisingly extensive possibilities for composing your own music in the game.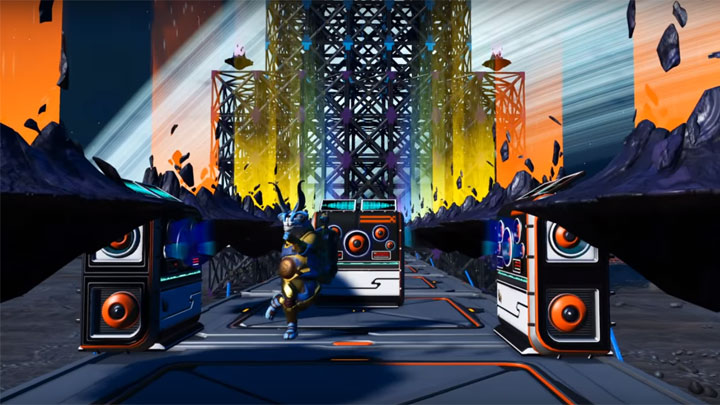 The update is numbered 2.24.
NO MAN'S SKY IN A NUTSHELL:
Developer: Hello Games
Publisher: Hello Games
Genre: Action game
Platforms: PS4, PC, XONE
PS4 and PC release date: August 2016
XONE release date: July 2018
More than three years have passed since the launch of No Man's Sky, and yet Hello Games is not thinking about stopping the development of this project. The devs have just given the fans a nice surprise by releasing an update that added the ability to compose their own music in the game.
The patch is numbered 2.24 and introduces a device called ByteBeat. The first track is generated procedurally, but players also get access to surprisingly complex tools, enabling them to set tempo, octaves and tonality, or add various instruments. There's also the option to sync multiple devices, so there's virtually no limit to how you can compose your music.
ByteBeat is the result of the work of one of the employees of Hello Games, who spent long weeks on this project. As the devs explain, fans of the game spend a lot of time building bases and have long been asking for the possibility to enrich that activity with music.
Recall that No Man's Sky was released in August 2016 on PlayStation 4 and PC, and two years later also on Xbox One. The game turned out to be one of the biggest disappointments of that time, but the creators did not give up and continued the development of the project. Today, after many patches (including the gigantic Beyond update released in August this year) it is a completely different game and the developers have managed to regain the sympathy of the players.